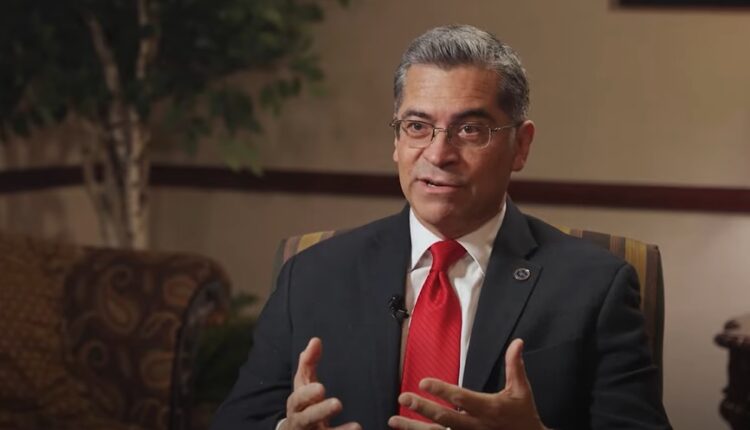 Federal Cannabis Scheduling Decision Expected 'This Year,' Says Biden's Health Secretary
The U.S. Department of Health and Human Services (HHS) is working to complete an administrative review of cannabis scheduling and aims to present President Joe Biden with a federal cannabis scheduling decision "this year," according to the head of the HHS Services Secretary Xavier Becerra reported Marijuana Moment.
The review, directed by President Biden in late 2022, is being conducted by the Food and Drug Administration (FDA) and involves an eight-step scientific assessment of marijuana's scheduling status.
"What I can tell you is that the president instructed us at HHS—FDA in particular—to take a look at how we treat marijuana to see if we can update our review of marijuana as a drug and how we can make sure how we treat it going forward on the federal level," said Becerra.
The review comes way of directive of president Biden, who in October 2022 asked the attorney general and the Department of Health and Human Services to review cannabis scheduling under federal law as a schedule one drug, the same classification as heroin and LSD.
HHS & DEA's Role
HHS, along with agencies like the DEA is working to provide an evidence-based recommendation to the President.
"Stay tuned. We hope to be able to get there pretty soon—hopefully this year," Becerra said.
Once the HHS completes its review, the cannabis scheduling recommendation will be forwarded to the DEA, which has the authority to make the final decision. While the DEA is not bound by the health agency's findings, the scientific assessment will play a crucial role in shaping the decision.
The outcome of this review holds significant implications for the cannabis industry, medical professionals, researchers, and individuals who rely on cannabis for medical purposes. With many states already implementing their own cannabis regulations, a federal decision could have wide-ranging effects on research opportunities, patient access, and the overall cannabis industry.
"Places like California have already changed the laws, the federal government has not, and so we've been instructed and we're underway with that review as we speak," said Becerra, whose commitment to delivering a cannabis scheduling decision to President Biden "this year" provides a timeline for the completion of the review.