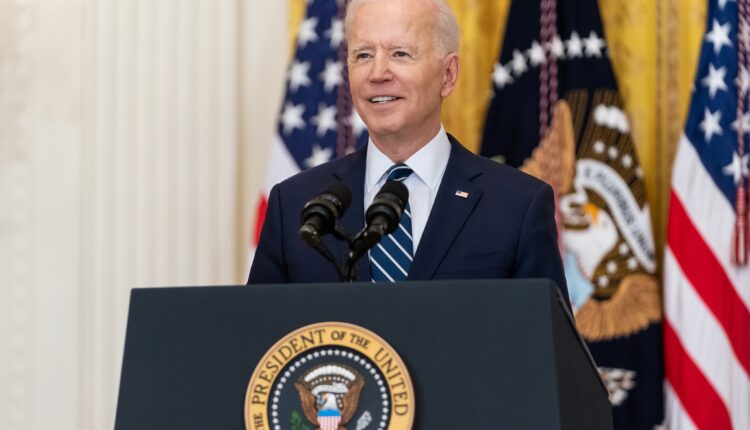 October Surprise: Biden Pardons Federal Cannabis Possession Offenses And Sets In Motion Rescheduling Review
President Joe Biden announced he will pardon all prior federal offenses of simple cannabis possession, the White House announced Thursday. The pardons will also apply to anyone in Washington DC convicted of simple possession of marijuana, a senior administration official told reporters.
"No one should be in jail just for using marijuana," Biden said.
More than 6,500 individuals with prior convictions for simple weed possession will be impacted by the pardons and thousands more will be pardoned under D.C. law. 
"As I said when I ran for President, no one should be in jail just for using or possessing marijuana," Biden said.
"It's legal in many states, and criminal records for marijuana possession have led to needless barriers to employment, housing, and educational opportunities," he continued. "And that's before you address the racial disparities around who suffers the consequences. While white and Black and brown people use marijuana at similar rates, Black and brown people are arrested, prosecuted, and convicted at disproportionate rates."
Biden also called on all governors to follow his example and said that he would ask the attorney general and the Department of Health and Human Services to review marijuana's classification under federal law as a schedule one drug, the same classification as heroin and LSD.
The moves, which come about a month before the midterm elections — represent striking shifts for the federal government on a campaign promise that Mr. Biden made in 2020.
Mr. Biden stopped short of calling for the complete decriminalization of marijuana — something that Congress would have to do — and said that the federal government still needs "important limitations on trafficking, marketing, and underage sales of marijuana." For now, the action will be limited to cannabis possession.
Pot stocks Tilray TLRY+27.5% and Canopy Growth CGC+20.4% both jumped on the news, up roughly 10% and 5%, respectively, in afternoon trading. The benchmark AdvisorShares Pure US Cannabis ETF (NYSEARCA: MSOS) jumped 12.14 +3.08 (+34.00%), more than doubling its previous high volume day, which occurred last November.
__________
This article was originally published on Benzinga and appears here with permission.