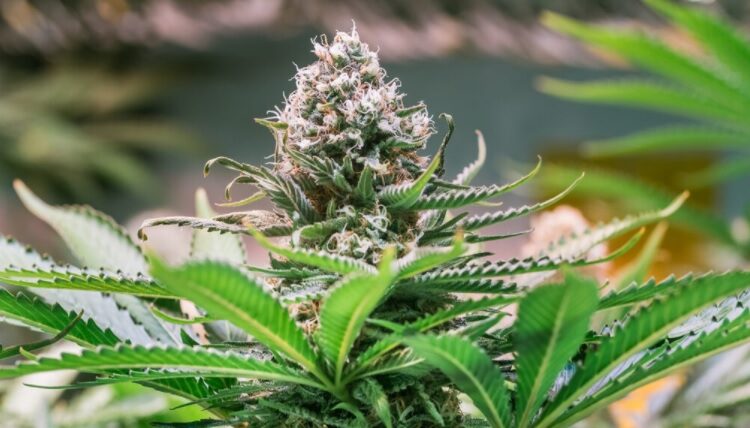 GOP Divide Over Cannabis Legalization Deepens In Ohio
After cannabis legalization advocates submitted sufficient signatures to get the issue on the November ballot, Ohio's Republicans came out swinging…at each other.
"It would be a mistake," said Governor Mike DeWine.
"This product has been developed and its potency is significantly higher than it was years ago. It's not your grandfather's marijuana or your grandmother's marijuana."
Sign Up For The TDR Weekly Newsletter
Not Everyone In The GOP Feels The Same
Republican state Rep. Jamie Callender supports the cannabis ballot proposal.
"Cannabis has some very legitimate uses, whether it's pain relief, whether it's an alternative to alcohol," Callender said per the Ohio Capital Journal.
Responding to the governor's remark that marijuana is more potent these days, he said that it is safer now.
"Any cannabis that would be sold in any form would be tested in a pharmaceutical quality lab," Callender said. "And in Mike DeWine's grandfather's day — that was not the case."
Republican Congressman Dave Joyce, the co-chair of the Congressional Cannabis Caucus who attended the Benzinga Cannabis Capital Conference in Chicago last year, is in favor of the legalization ballot, ending federal cannabis prohibition and is a staunch advocate for cannabis banking.
"Congressman Joyce plans to vote yes and thinks it's important that all Ohioans make their voices heard in November," a spokesperson for Joyce said.
Overturn Will Of The Voters?
Callender is concerned that his GOP colleagues could attempt to overturn the ballot results if it passes, which is a strong possibility per a July USA TODAY Network/Suffolk University poll, which found that nearly 59% percent of Ohioans supported legalized cannabis. The marijuana initiative was led by the Coalition To Regulate Marijuana Like Alcohol.
"There are a number of legislators who have publicly commented that they will block marijuana in any way they can and that could possibly mean overturning the will of the voters," Callendar said. He called it "politically ill-advised," especially after last week's failure of a GOP-supported attempt to raise the threshold for passing constitutional amendments to 60% rather than a simple majority.
Health Commissioners Raise Their Voices
Meanwhile, the Association of Ohio Health Commissioners (AOHC), which represents 112 local health departments, is urging Ohioans to vote "no" on legalizing recreational cannabis, reported Cleveland.com.
"With Ohio's rates of opiate abuse and overdoses still among the highest in the country, we need to be helping Ohio find solutions to addiction, not facilitating it or the interests of an industry that profits from it," said Beth Bickford, AOHC's executive director.