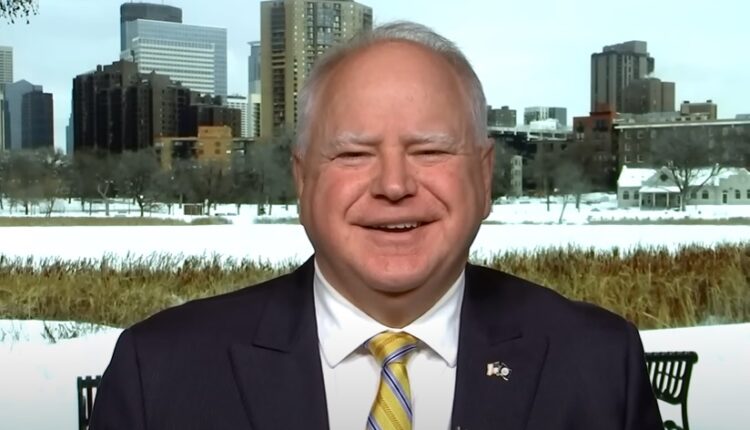 Gov. Tim Walz To Sign Cannabis Bill Into Law On Tuesday, Minnesota Becomes 23rd Legal State
Gov. Tim Walz said on Memorial Day that he will sign the bill legalizing recreational cannabis use and expunge low-level cannabis convictions on Tuesday at noon, reported local CBS News.
The Democratic governor's signature will make Minnesota the 23rd state in the nation to legalize recreational marijuana and the 11th state to allow home cultivation.
Gov. Tim Walz long pledged he would sign the cannabis legalization bill once it reached his desk. "Legalizing adult-use cannabis and expunging cannabis convictions is good for our economy and the right move for Minnesota. When the bill reaches my desk, I'll be proud to sign it into law." Gov. Walz tweeted in April.
Prior to the end of the 2023 congressional session that ended last week in the early hours of Saturday morning, both chambers of the Minnesota Legislature approved the bill that will allow adults over 21 to use recreational marijuana and that will transform the illicit market into regulated, state-licensed businesses throughout the state. 
"We can get rid of the illicit market and one of the strongest tools we have to do that is to not allow for areas of prohibition to continue to exist in our state," said bill author state Sen. Lindsey Port, (D) who wore a green blazer to commemorate the vote. "The war on drugs has had devastating harmful effects on our communities."
State Rep. Zack Stephenson (D), a sponsor of the cannabis bill said the ball should be rolling by August 1.
"On Aug. 1, possessing two pounds of cannabis in your home or two ounces of cannabis outside your home will no longer be a crime in Minnesota," said Stephenson. "It will also allow Minnesotans to grow cannabis at home. Up to eight plants total four of which can be mature."
The bill creates a new regulatory framework that will license businesses that will cultivate, manufacture and sell weed at retail dispensaries. There are 12 different business licenses a person can apply for in the adult-use market, and there are additional licenses for medical cannabis.