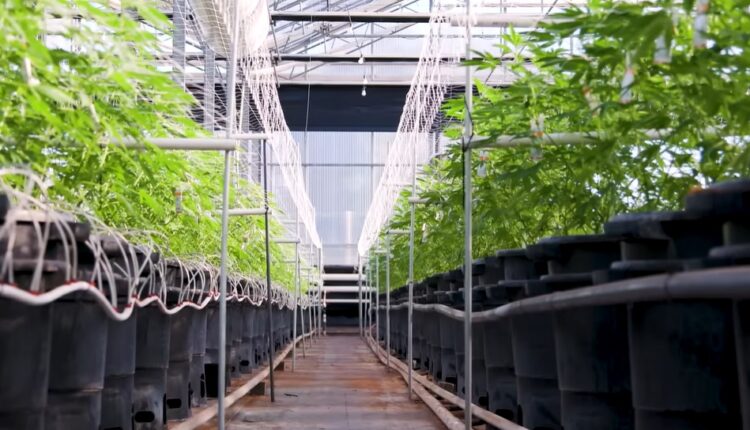 Green Thumb Industries Produces Mostly Inline Q2 2023 Financial Performance
Multistate U.S. cannabis behemoth Green Thumb Industries released its financial results for the second quarter that concluded on June 30, 2023. The numbers were mainly inline with analyst estimates, and there were no real outlier metrics to report.
Revenue for the second quarter reached $252 million, marking a 2% sequential increase. The modest 1% decline in revenue was partially counterbalanced by sustained growth in well-established markets like New Jersey, Virginia, and Connecticut. Furthermore, revenue from new stores launched during this period also contributed positively.
Meanwhile, adjusted EBITDA (Earnings Before Interest, Taxes, Depreciation, and Amortization) recorded a value of $76 million—equivalent to 30% of the total revenue—while cash flow from operations during the initial six months summed up to $93 million, excluding $52 million in tax payments. It is an important financial metric used to provide a clearer picture of a company's operational performance by excluding certain non-operational or non-cash expenses from its earnings calculation. It is commonly used to assess the profitability and financial health of a business.
During this period, six new RISE retail outlets were opened: two in Pennsylvania, two in Virginia, and one each in Minnesota and Nevada. In a noteworthy development immediately following the quarter, adult-use cannabis sales were initiated on July 1 at the company's four RISE retail stores located in Maryland.
On an annual basis, aggregate retail revenue saw a 2.4% decrease as opposed to the second quarter of 2022. The comparable sales for the second quarter of 2023, considering stores operational for at least 12 months, saw a decline of 3.3% when compared to the previous year, taking into account a baseline of 76 stores. Its consumer packaged goods division recorded a notable increase of 12.8% when juxtaposed with the second quarter of 2022.
On the post-earnings call, Green Thumb Industries brass largely attributed the revenue decline to persistent price compression of cannabis prices, which affected gross margins. Despite an increase in overall unit sales, pricing power remains weak, which is reducing the amount of revenue and subsequent profit for each sale.
On a positive note, this quarter does not recognize revenue from adult-use cannabis sales in Maryland, which went live on July 1. Green Thumb industries operates four dispensaries in Maryland (cap limit), and from all accounts, sales are robust in the state.