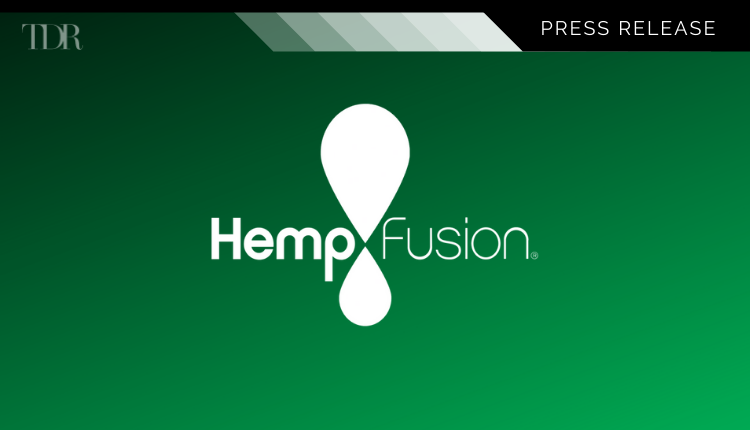 HempFusion Wellness Submits Novel Foods Dossier to the United Kingdom's Regulatory Food Safety Agency
HempFusion Wellness Inc (TSX:CBD.U) (OTCQX:CBDHF) (FWB:8OO) , a leading health and wellness CBD company utilizing the power of whole-food hemp nutrition, is pleased to announce that it has submitted its dossier to the United Kingdom's Regulatory Food Safety Agency (the "FSA").
HempFusion, in conjunction with its strategic and exclusive supply chain partner, has submitted its novel foods application to the FSA with the coordination of a leading regulatory agency in Europe. This submission represents the first step in the United Kingdom's (the "UK") regulatory approval process required to allow products that contain CBD to be sold on the shelves of retailers in the UK. The submission includes a detailed analysis of the quality, stability and safety of HempFusion's raw ingredients and many unique product formulations. In addition to proprietary heirloom hemp-sourcing and state-of-the-art low pressure and low-temperature C02 extraction methods, the submission also includes compliant labeling and testing requirements and complete toxicology data.
We believe the UK's decision to allow CBD companies to obtain a Novel Food Authorization from the FSA is a tremendous step forward for the global CBD industry. HempFusion was built on the pillars of regulatory compliance. We have invested significant time, resources, and energy to ensure our products meet the highest standards, and we are pleased to report our submission includes completed toxicology data, which may represent one of the most complete submissions to date. We look forward to working with the FSA as regulations continue to evolve within the UK. This submission firmly establishes HempFusion as a future leader within the UK market.

Jason Mitchell, N.D., HempFusion Co-Founder and Chief Executive Officer
The novel food application's primary function is to assess CBD product safety, including detailed toxicology studies. HempFusion places significant importance on safety for its consumers as evidenced by its participation and co-sponsoring of many studies and clinical trials, such as the Company's participation in ValidCare's liver and reproductive toxicity study, believed to be the largest CBD human observational study to date.
The Company has recently entered Europe through Ireland and looks forward to maintaining its long track record of compliance by meeting the requirements of the FSA ahead of its broader planned expansion throughout the UK and the EU to further establish it as a global leader.
To view the original press release click here