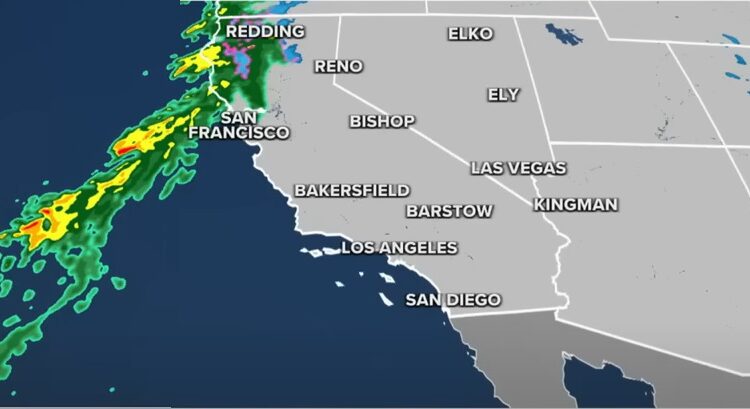 Historic 'Atmospheric River' Plays Havoc With Several Cannabis Operators In California
Several cannabis operators throughout California are hurting due to the most recent superstorm, with some companies reporting product losses due to heavy rains that damaged crops, reported MJBizDaily.
Road closures and dangerous conditions — including 16 inches of rain in Ventura and Santa Barbara counties — have prevented several operators from even accessing their operations, potentially leading to lost sales and delays.
In addition, the production lines of these cannabis operations have been affected by widespread power outages. That could make the plants vulnerable to mold and other contaminants.
Graham Farrar, president of Santa Barbara-based cannabis company Glass House Brands Inc. GLASF, reportedly closed both of its cultivation operations in Carpinteria.
POSIBL CEO Jesus Burrola said production halted due to workers not being able to access his farm because of flooded roads.
Michael Katz, executive director of the Mendocino Cannabis Alliance, called attention to the fact that many companies can't "write off normal business expenses" and the damage caused by the storms could be "very hard" to address.
Atmospheric River Improving For The Better In California
California experienced significant flooding and damage from a weather pattern favoring potent atmospheric rivers aimed at the state over the past several days. However, the forward outlook in trending towards improvement. Residual moisture from one of the atmospheric rivers will shift north toward Washington state Wednesday night, which should ease rainfall accumulation to the south.
While that isn't great news for the cannabis industry in Washington, the atmospheric river is decaying so and is not anticipated to bring widespread damaging impacts to western Washington. However, flood risk will remain elevated in low-lying areas and areas with saturated grounds unable to absorb the additional moisture. Landslide risk for mountain areas remains high.
Forecaster are expecting the atmospheric river will gradually weaken by Friday
__________
This article was originally published on Benzinga and appears here with permission.