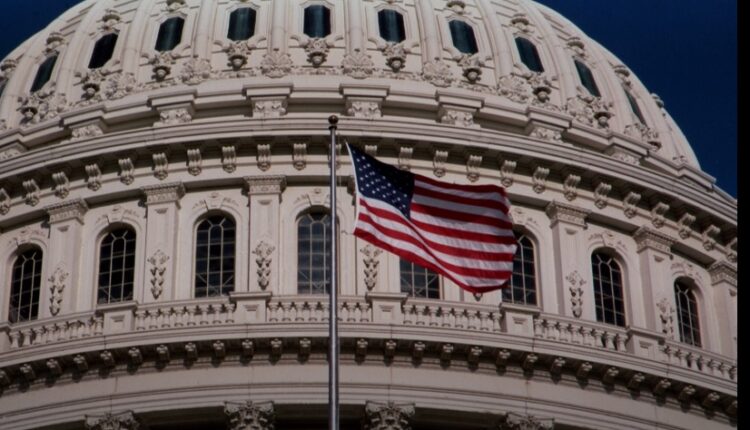 House Votes To Decriminalize Cannabis As MORE Act Receives Overwhelming Support
The House of Representatives voted on a bill Friday that would decriminalize cannabis and clear the way for expungement of nonviolent federal marijuana convictions. The Marijuana Opportunity Reinvestment and Expungement Act, or MORE Act passed the House with flying colors, further breaking down legislative barriers and seeking justice to individuals suffering punitive harm.
The vote passed down partisan lines, with 228 Reps. voting "Yea" while 164 voted "Nay". Overall, Republican strongly opposed the bill H.R. 3884 (MORE Act) 158-5 while Democrats overwhelmingly supported the Bill, 222-6.
The would-be proceeds of a staggered 5-percent tax on marijuana sales would fund job training, re-entry services, health education programs, literacy programs, youth recreation or mentoring programs, legal aid, and addiction treatment. The grant programs would be overseen by a new office at the Department of Justice.
Under the current law, most felons with federal marijuana convictions would have their records expunged, while some marijuana-related offenses could be resentenced. The bill would also prohibit the government from biasing business loans, decisions on immigration status, or aid based on marijuana use or a marijuana offense. Federal drug test for job applicants could still take place, but security clearances cannot be pulled based on marijuana use.
Although there's little chance the Bill will garner approval through the Senate, the vote is good indicator of where things may go in the new House session. It is worth noting, however, that the House composition will change significantly. Republicans picked up at least 14 seats so far (yes, select Congressional results are still trickling in), although broad bi-partisan support suggests a similar bill should pass in the next House session.
Investor attention now shifts to the January 5 Georgia Senate run-off election, where incumbent Republican Senators Kelly Loeffler and David Perdue look to win election. If they are both knocked-off by Democratic challengers Jon Ossoff and Rev. Raphael Warnock, however, Democrats would gain control of the Senate thanks to Vice President-elect Kamala Harris' tie-breaking vote. This presumes president Donald Trump's pending legal challenges are unsuccessful.
With a Joe Biden presidency and friendly Senate to funnel legislation to the president's desk, Democrats would seek to legalize and/or de-schedule cannabis on the federal level, according to the Biden-Sander Task Force recommendations. Such action could potentially unlock vast retail channels in all 50 states nationwide, normalize business expense deductions, normalize banking relations and allow U.S. multi-state operator listing to major U.S. exchanges.
Either way, the course and timeline of federal cannabis legislation in 2021 will be charted early in the New Year. TDR will have additional coverage as events warrant.