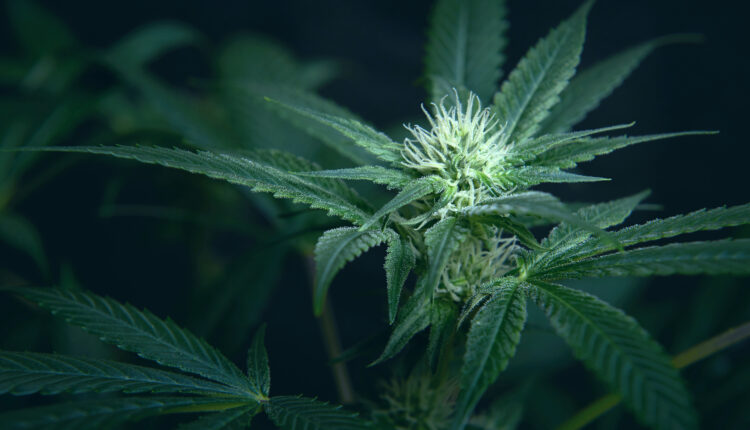 How Humble & Fume Plans To Stand Out In California's Cannabis Market
Could a partnership with an established alcohol distributor help a Canadian company with an impressive portfolio of brands carve out a spot for itself in one of America's most saturated cannabis markets?
Humble & Fume (CNSX: HMBL) (OTCMKTS: HUMBF) Chairman Jakob Ripshtein is confident that the company's recent partnership with longstanding alcohol distributor Johnson Brothers will help it make its mark in California. 
In November, the cannabis distributor with origins in small-town Manitoba announced an $8 million private placement from Green Acre Capital Distribution Corp., generated through an option agreement with Johnson Brothers. The deal will create a joint venture to launch the company's efforts in the Golden state.
Navigating Complexity In California
"It's a very complex market in California. Both retailers and brands have their own challenges within the legislation," said Ripshtein, who noted that the state is home to more than 800 retailers and thousands of brands. In addition to his role at Humble & Fume, Ripshtein serves as the CEO of Perennial Brands, and was the former of president of Aphria Inc. (now Tilray) and beverage manufacturer Diageo Canada.
"What retailers and brands could use is somebody who could help them navigate through that complexity—and who is better than Johnson Brothers, who has been in retail and distribution for over 50 years? They are the best-in-class at what they do."
While Johnson Brothers has historically been focused on wine, beer, and spirits, Ripshtein emphasized that "the fundamentals are the fundamentals," and that together with Humble & Fume, a company that understands cannabis retailers, products, and brands, the two companies will simplify the process for retailers looking to carry top brands and for brands looking for the right retailers.
While Humble & Fume will bring a wealth of cannabis knowledge to the joint venture, Johnson Brothers brings its marketing playbook—a combination Ripshtein says will lend itself to attracting consumers, too.
"The consumer journey in California is far more complex than [asking], 'do you like flower?' It's about the right product, the right brand, the right formulation, the right potency. That's where the skills of Humble & Fume and Johnson Brothers come in; we know how to attract and deal with customers."
The Importance Of Accessories
An important but often forgotten vertical among cannabis companies is accessories. For Humble & Fume, a company that originated as a headshop in 1998 and whose accessory portfolio includes consumer favourites like Volcano manufacturer Storz & Bickel and Puffco, accessory sales are "a very valuable business opportunity," according to Ripshtein.
"It's a great margin product. As a public company, having a vertical where a customer can find a product online, a product you've been carrying for a long time and one you know how to communicate with them about, is incredibly valuable," he said.
By offering wholesale accessory sales in addition to cannabis, Humble & Fume can serve as a "one-stop shop" for retailers in Canada, and soon in California.
"It enhances our offering, our skills, and our portfolio, and it just makes life easier," he said. "If you think about it from a supply chain perspective, who doesn't want to talk to one person to cover the entire platform of what you want to sell?"
On People And Partnerships
While the legal cannabis industry is still young, Ripshtein has been involved since the early days and has seen plenty of companies come and go.
"There are a lot of good companies, a lot of good products; some have left us already and some are still here trying to get better. For me, a critical part of it is the people around the table, both from a management perspective, and from an advisory perspective," he said.
"At Johnson Brothers and Humble & Fume, we care for the same values, and it means that we're already aligned on the conversation of priorities and how to do business." This, he said, creates more opportunity to dedicate time to what it is the joint venture will do to succeed.
For now, the deal will be focused on California, but Ripshtein said that the partnership "has much bigger legs."