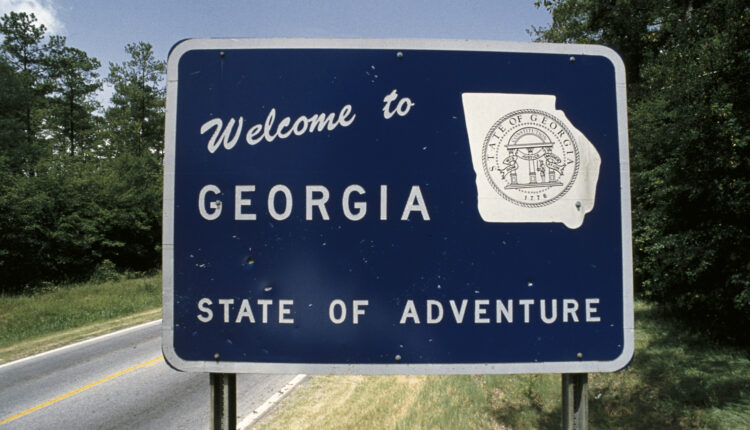 How the Results of the Georgia Run-Offs Could Affect the Cannabis Industry
The Georgia run-off elections for the Senate take place today, and the stakes for cannabis have never been higher. 
The elections will determine whether Republicans or Democrats have control of the U.S. Senate, and will affect the ease with which President-elect Joe Biden and his party will be able to conduct business—everything from how he'll appoint judges to whether certain laws will be passed or even reach the Senate stage.
Currently, Republicans hold 50 seats while Democrats hold 46 and democratic-leaning independents hold two. A majority requires 51 seats.
Unless two Democratic candidates are elected, the Republican party will continue to hold the Senate majority, making the ability to enact laws more difficult. While a law might pass at the House of Representatives, a Senate with a Republican majority means some laws may not even reach the upper house, as the majority leader has the power to block Senate votes.
If, however, Democrats win both seats, it would be up to Vice President-elect Kamala Harris to cast the tie-breaking vote. Candidates include GOP Senators David Perdue and Kelly Loeffler against Democrats Jon Ossoff and Reverend Raphael Warnock.
At the time of writing, the latest polls show Democrats leading in both races, with Ossoff leading at 49% and Perdue slightly behind at 47.4%. Warnock also leads at 49.3% while Loeffler trails with 47.3%. Polls have been incredibly close. Data from FiveThirtyEight shows that since November 9, both races have seen candidates alternating leads several times.
Historically, Senators Loeffler and Perdue have not supported legislation pertaining to cannabis, although Perdue has been softer on marijuana legislation than other Republican senators. In October, MJBizDaily said a seat for Ossoff would be a "key win" for the cannabis industry. The Democratic candidate has said he would "fight for outright cannabis legalization, an end to incarceration for nonviolent drug offenses and expungement of records for nonviolent cannabis offenses."
A Democratic Senate after Georgia would spell good things for the cannabis industry for several reasons. In an interview in October, Senate Minority Leader Chuck Shumer suggested that if their party obtained a majority, he would see to it that his Marijuana and Freedom Opportunity Act be "put into play," with a high likelihood of it being passed. If passed, the bill would federally deschedule the plant, call for the reinvestment of tax revenue into marginalized communities, and fund expungement efforts.
Another piece of cannabis legislation, the Marijuana Opportunity Reinvestment and Expungement Act, or the MORE Act, would have a better chance of survival with a Democratic majority, as Senate Majority Leader Mitch McConnell has said several times he does not support an end to cannabis prohibition. The bill, which was passed by the House of Representatives on December 4, 2020, was the first piece of federal legislation pertaining to cannabis legalization to receive the support of a chamber of Congress.
A third piece of legislation, the SAFE Banking Act, would allow banks to do business with the cannabis industry without risk of federal arrest or prosecution. There is reason to believe that the language of the SAFE Banking Act, the provisions of which have been included in Covid-19 relief bills passed at the House in May and October of 2020, could become law if and when a relief bill is passed by the Senate. With a Republican majority, it's unlikely that the act will be passed as a standalone bill.
Even with a majority, Senate rules call for 60 votes in order to prevent a filibuster. While some Democrats have called for changes to these rules, reform is unlikely with just a one-seat majority.
Analysts argue that even if the White House and the Senate are unified by the Georgia results, and some semblance of the MORE Act receives Senate support, the pace of cannabis reform will continue to be led by states rather than at the federal level.