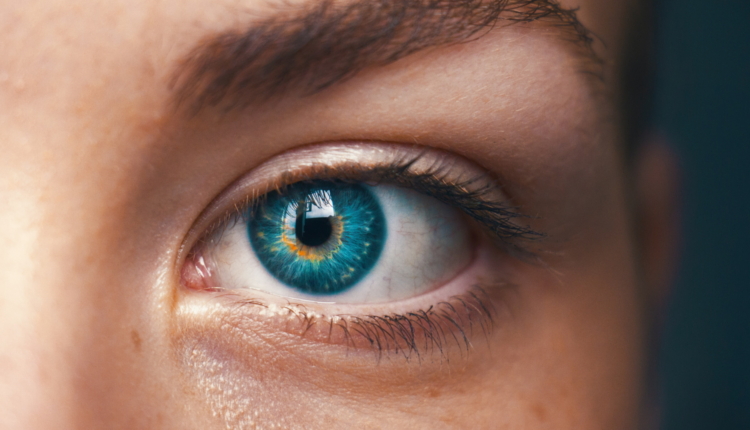 InMed Pharmaceuticals Subsidiary BayMedica LLC Sees Substantial Growth; Partnership For INM-755 Sought
Following the successful Phase II clinical trial results of research compound INM-755, InMed Pharmaceuticals' (NASDAQ:INM) anti-itch cannabinoid-based cream (CBN) for skin disorders, the company is mulling its options. A little over a month after producing results that "demonstrated sufficient clinically important anti-itch activity to warrant further development," InMed is contemplating the developmental roadmap for this intriguing asset, in a way that unlocks the most potential value for shareholders.
To recap, on June 22, InMed Pharmaceuticals released its Phase II findings on 755-201-EB to assess the safety and efficacy for the treatment of epidermolysis bullosa (EB), a particularly nasty skin disorder that causes fragile, blistering skin. The trial spanned 28 days and sought to gather preliminary evidence of its effectiveness in symptom management and wound healing. The trial enrolled a total of 19 patients, from which one patient were excluded from efficacy analyses due to a significant protocol deviation.
Notably, all four subtypes of inherited EB, namely EB Simplex, Dystrophic EB, Junctional EB, and Kindler Syndrome, were included in the study.
Out of the 18 participants evaluated, 12 patients (66.7%) experienced a clinically significant improvement in chronic itch. Notably, 5 patients (27.8%) treated with INM-755 demonstrated noteworthy anti-itch effects beyond those observed with the control cream, while only 1 patient (5.6%) experienced better itch reduction with the control cream.
Although the trial demonstrated mixed results as non-wound itch were not statistically significant in favor of INM-755, and lacked statistical power due to small sample size, the final readout demonstrated encouraging enough results to continue the trial process.
Thus, based on the safety and efficacy data for treating non-wound itch, and previous safety data from its Phase 1 trials, CEO Eric Adams confirmed that "InMed will now seek R&D and commercial partnership opportunities for any continued development of INM-755 CBN cream."
The pool of potential partners is broad-based, with the global market for anti-itch ointment running well into the billions. According to Market Research Reports, market size is projected to grow from US$3.297 billion in 2022 to US$4.57 billion in 2029. Such growth would represent a compound annual growth rate (CAGR) of 4.8% from 2023 to 2029.
The key manufacturers of anti-itch ointment include the big multi-national conglomerates such as Johnson & Johnson, CR SANJIU, Sanofi and Bayer, in which the top three players account for about 25% of the market in total.
InMed Seeks Partnership Opportunities For INM-755
Getting through the late-stage Phase III process is an exceedingly difficult process. The amount of capital outlay, logistical expertise and clinical planning required is often an inhibiting factor for smaller pharmaceutical companies to undertake. While going it alone would yield the biggest rewards from a commercialization perspective, advantages exist for partnering with the right organization.
Specifically, clinical trial partner opportunities for smaller biopharma companies can offer reduced financial risks, access to specialized expertise, faster development timelines, and the ability to focus said companies on core competencies. These partnerships can be strategic and increase the odds of a successful outcome—particularly in cases where the partnering biopharma company has a positive track in conducting late-stage trials.
Should InMed go this route for INM-755, a licensing agreement that provides sufficient funding is the logical way forward. Such an agreement would grant the partner access to InMed's proprietary drug candidate(s) in return for strategic financial support, clinical development expertise, regulatory affairs management, and/or access to their marketing and distribution network.
In turn, InMed would likely secure a royalty or profit-share from future product sales, should INM-755 receive regulatory approval and subsequently commercialize thereafter.
Whether the next developmental advancement comes via licensing agreement, R&D collaboration or some other exotic arrangement remains to be seen. What we do know is that InMed is contemplating the next steps for INM-755 right now, and we expect the company to render a verdict sometime in 2023.
BayMedica Division Soar As Cannabinoid Demand Intensifies
Not to be outdone, InMed Pharmaceuticals is seeing significant growth in its non-pharmaceutical subsidiary, BayMedica LLC. The leading supplier of bioidentical rare cannabinoids to the Health and Wellness market is seeing sales soar, as rare cannabinoids are seeing increased demand in end product applications.
BayMedica's latest unaudited fourth quarter results reveal a second consecutive quarter of sequential revenue growth exceeding 100%. Total revenues for fiscal year 2023 amounted to $4.1 million, representing an impressive 276% increase compared to the previous fiscal year.
BayMedica attributes its success to the steady increase in manufacturing throughput over the last 12 months, ensuring a sufficient supply of finished goods to meet customer demand. The company has focused on optimizing its manufacturing processes and supply chain logistics to reduce overall costs while enhancing the quality and purity of its products.
Furthermore, the company is North America's largest manufacturer of cannabichromine (CBC)—a cannabinoid that is gaining rapid popularity for its effectiveness at relieving pain, anxiety and inflammation.
While an overall annual net loss is expected when audited results are finalized, the overall growth profile places BayMedica on the path of positive cash flow if the positive growth trends persist.
The infusion of rare cannabinoids into edible products is one of many avenues which is expected to stoke growth for the next several years. According to a 2022 research study, the U.S. minor cannabinoids market size & share is expected to grow at a CAGR of 23.4% between 2022 and 2030. The U.S. minor cannabinoids industry revenue of USD 5.1billion in 2021 is expected to grow up to USD 28.9 billion by 2030.
Research firm Edison Group has previously predicted that the global market for CPG and pharma cannabinoid biosynthesis products could reach $92 billion by 2040.
With a ~$10 million run rate in cannabinoid sales and present market cap of just $3.76 million INM stock, the hope is that BayMedica continues to grow at a rate that will justify higher multiples. Along with research compound INM-755 in the hands of the right partner, InMed Pharmaceuticals has two interesting pieces that could have value and growth investors doubling down on the due diligence process.
TDR will have additional coverage as events warrant.