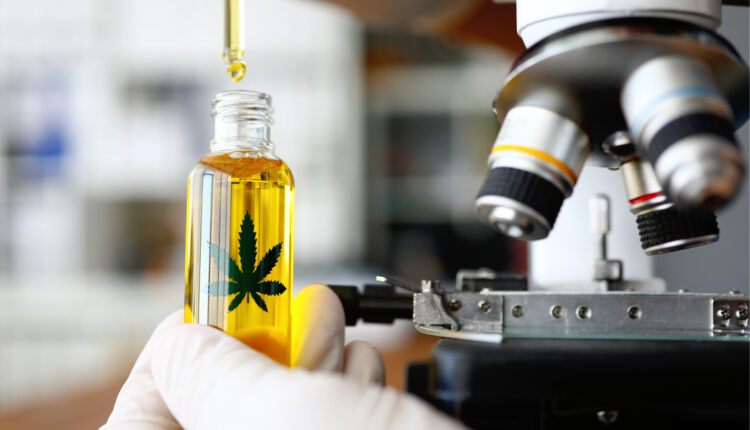 InMed's Year-End Correspondence To Shareholders Focuses On Its Accomplishments And A Bullish Future
InMed Pharmaceuticals Inc.(Nasdaq: INM), a pioneer in the creation, manufacturing and sale of specialized cannabinoids, recently transmitted a letter to recap the year gone by and preview the upcoming year. The letter was written and sent directly from InMed's President and CEO, Eric A. Adams.
The Contents Of The Letter
Adams' letter starts off by stating that the ongoing pandemic is causing economic uncertainty yet InMed has remained true to its aim of providing shareholders with both short-term value and value across posterity.
Adams highlighted the uptick in interest in rare cannabinoids throughout '21. He insists the InMed team believes there is significant therapeutic potential in this unique class of compounds. Adams also pointed out the fact that these rare cannabinoids quite vast yet have not been tapped into by any industry players. InMed's timely entry into the space bodes well for psychedelics investors. The overarching aim is for InMed to become a rare cannabinoid pioneer, producer and supplier to markets.
What Does '22 Have In Store For InMed?
According to Adams' year-end letter, InMed has high hopes for success in '22. The company will continue to advance its pharmaceutical drug development initiatives. He also pointed out InMed's acquisition of BayMedica will help the company in its quest to become the top B2B provider of specialized cannabinoids for those looking for improved health and wellness. The company is making significant headway in commercializing new rare cannabinoids for consumer use. InMed is also hard at work investigating new cannabinoids that also provide wide-reaching therapeutic benefits.
Adams states InMed will launch multiple non-intoxicating specialized cannabinoids early in the year ahead. Examples include THCV and CBDV, both of which are in strong demand by consumers and those in the medical industry. The company will also continue to bolster its pharmaceutical programs, providing value that combines the value of pharmaceutical drug development across posterity with short-term money-making opportunities in the form of B2B sales.
Additional Information About The Acquisition Of BayMedica
InMed's acquisition of BayMedica back in October will provide the company with significant commercial opportunities. The strategic move has strategically positioned InMed as a power player in the manufacturing of specialized cannabinoids. The corporate unison of these companies will prove mutually beneficial for these private entities as well as consumers looking for rare cannabinoids that improve health and wellness.
Now that BayMedica is in the fold, InMed can expedite and bolster its combined cannabinoid programs. BayMedica positions InMed as a worldwide leader in rare cannabinoids, catalyzes revenue through B2B sales, diversifies the company's cannabinoid manufacturing and helps in numerous other ways. Adams pointed out the addition of BayMedica will expedite the company's attempts to perfect both chemical synthesis and yeast biosynthesis.
The acquisition also provides InMed with access to novel cannabinoid analogs that are both patent-pending and proprietary, both of which will help in the development of pharmaceutical drugs. Above all, the acquisition will add what Adams describes as "multifaceted expertise" to the InMed team in both business and research functions.
Adams' Comments On IntegraSyn
Adams' letter also detailed the company's progress with the InMed IntegraSyn program. He highlighted the fact that the program reached several key benchmarks in the year gone by. In the summer, the company announced IntegraSyn was able to generate a sector-leading 5 g/L yield that dramatically decreases the overhead cost of manufacturing. The end result will be faster and more efficient production. The hope is that the platform will be optimized for manufacturing of rare cannabinoids, possibly allowing for the integration with BayMedica's unique synthesis manufacturing process.