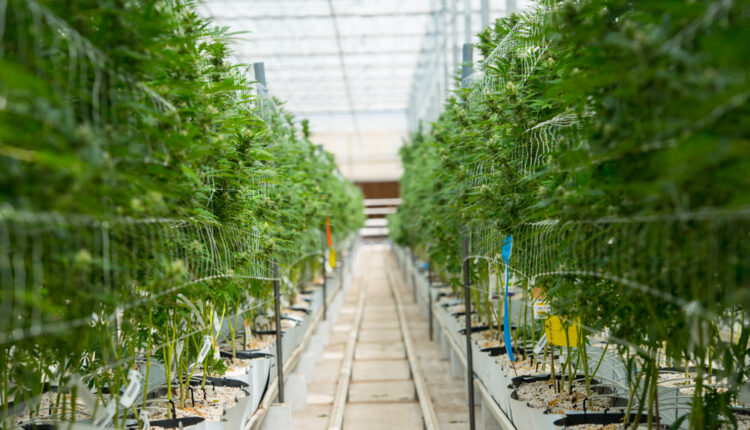 Innovative Industrial Properties to Announce Q2 Earnings in 8/4 Call
Innovative Industrial Properties (NYSE: IIPR), a San Diego-based company that provides real estate capital for the cannabis industry, recently announced the upcoming release of their Q2 earnings report.
The report, covering results for the quarter ended June 30, will be released on Wednesday, August 4, 2021, at the end of the market's business day. The following morning, IIPR executives will host a conference call to delve into the report with investors.
Expected to be on the call are Executive Chairman Alan Gold, President and CEO Paul Smithers, CFO Catherine Hastings, and VP of Investments Ben Regin. The conference call will take place on August 5 at 10:00 a.m. Pacific Time.
Investors have several options for listening in on the August 5 call. The IIRP website will host a live audio webcast on its Investors page. They can also phone in at 1-877-328-5514 (domestic) or 1-412-902-6764 (international) and request to join the Innovative Industrial Properties, Inc. conference call.
IIRP will also host a webcast of the earnings call on their website for 90 days. A telephone recording of the call will be available from noon on August 5 through noon on August 12. Callers can hear the phone playback by dialing 1-877-344-7529 (domestic), 855-669-9658 (Canada), or 1-412-317-0088 (international) and entering the access code 10158821.
Innovative Industrial Properties, Inc. is the first real estate investment trust (REIT) serving the medical-use cannabis industry to be listed on the New York Stock Exchange. An REIT uses capital funds from multiple investors to purchase income-producing real estate. IIPR claims they have "paid consecutive quarterly dividends to our common stockholders since the second quarter of 2017."
IIRP's strategy is to buy existing facilities from medical-use cannabis growers, then lease the property back to the growers. The company claims this arrangement helps growers put more financial resources into their operations and expansion. It also helps growers expand their reach to more patients seeking cannabis-based treatment options.
With the continued wave of state-by-state legalization of marijuana in the US, IIRP is optimistic their business model will help cannabis growers scale their operations to keep up with increasing demand.
In their Q1 results announced May 5, IIRP reported total revenues of $42.9 million, a year-over-year boost of 103%. Common stockholders received dividends of $1.32 per share, a 32% increase over dividends from the previous quarter.
First-quarter activity included IIRP's acquisition of four new properties in California, Florida, Michigan, and Texas. The company also initiated a long-term lease with Holistic Industries Inc. for its existing property in Los Angeles. Their total cash reserves, plus short-term investments, were valued at about $661.4 million as of March 31, 2021. The company has been in business since 2017.