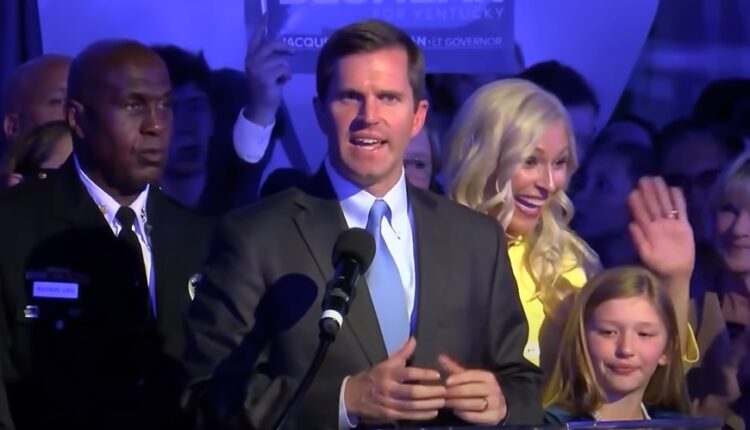 Kentucky To Regulate Hemp-Derived Delta-8 THC Products
Kentucky Gov. Andy Beshear signed a measure regulating hemp-derived Delta-8 THC products on Thursday.
House Bill 544 from state Rep. Rebecca Raymer (R-Morgantown) advanced through both state legislative chambers earlier this month. The measure makes it illegal for those under 21 to purchase Delta-8 THC products.
The legislation also prohibits the possession of delta-8 THC and other hemp-derived substances for those under 21 while requiring retailers to keep the products behind a counter. In addition, it would put guidelines for labeling and a testing and approval process for all products.
The Cabinet for Health and Family Services has until Aug. 1 to start with the process of regulating Delta-8 THC and any other hemp-derived substances.
"We did our best in an executive order, but we couldn't do many things in that executive order that you can via legislation," Beshear said during a press conference. "So, this really good bill codifies the executive order into law, but it does a lot else in establishing a regulatory structure."
In November, Beshear regulated the sale of Delta-8 THC by signing an executive order alongside another order regulating cannabis, even though the substance has yet to be federally scheduled.
What Is Delta-8 THC?
Delta-8 THC is a chemical component of the cannabis plant. Even though it's found in small concentrations naturally, it can produce mild psychoactive effects in some people, similar to Delta-9 THC.
New industrial methodologies enable the controversial Delta-8 THC to be converted from CBD derived from hemp. Products developed due to the 2018 federal Farm Bill that legalized hemp are, therefore, not subject to the exact testing requirements as cannabis, creating a legal loophole.
__________
This article was originally published on Benzinga and appears here with permission.