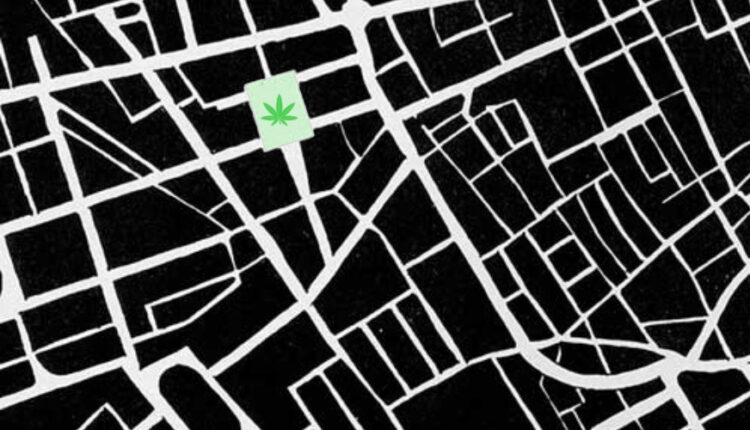 ManifestSeven Positioning Itself For The Inevitable U.S. Green Wave
ManifestSeven (CNSX: MSVN) (OTCMKTS: MNFSF) is a leading United States-based company operating in the wholesale and retail segments of the cannabis industry in California. The company has built an integrated infrastructure comprised of industrial warehouse and retail storefront properties, and holds applicable licenses required to conduct cannabis operations in major metropolitan markets, and appears ready to ride America's coming "Green Wave."
By now, it's no secret that the U.S. cannabis sector in on a protracted growth curve that should last the better part of this decade. It's believed that federal legalization will eventually play a big role in this equation—even if its timing is undefined. While most sector names generating headlines are vertically integrated multi-state operators (MSOs) handling the plant, there's an under-appreciated 'pick and shovel' company deserving of attention among the giants.
Licensed infrastructure and retail setups strong.
On the B2C side, licensed infrastructure allows ManifestSeven (M7) to engage in the wholesaling, distribution, bulk cannabis flower, biomass, and oil brokerage; secured logistics and transportation of cannabis products on behalf of licensed Cannabis Operators throughout the supply chain—including retail channels. The company also provides value-added financial services to assist Cannabis Operators develop and implement best practices, policies, and procedures to maintain ongoing financial oversight.
On the B2C side, M7 engages in the retail sale of cannabis and ancillary products directly to consumers through legal retail channels, brick-and-mortar dispensaries, local on-demand delivery and subscription services, transactional and subscription based e-commerce platforms. This includes the operation of its own dispensaries, with plans to expand dispensary count in due course.
A key focal point is M7's strategy is on the 'last mile' of the B2C supply chain. Beyond the requisite physical infrastructure required to move product from Point A to Point B, it ia a place where users can coalesce on a centralized portal providing businesses and consumers with convenient access to M7's entire suite of products and services.
This main hub centers around the memorably-named 1-800-CANNABIS portal, where users can connect via major communication mediums. Whether that be telephonically, through text, PWA, mobile application and more, M7 is building their own cannabis version of amazon.com through centralized platform. We think this will be most valuable property one an integrated national supply chain becomes possible.
We also think M7's California cannabis brokerage business stands to gain materially from federal legalization, as MSOs become financially incentivized to seek lower input costs once cannabis can be exported across state lines.
Currently, most MSOs are mandated through the vertical model to grow cannabis in indoor cultivation centers within the state, which is materially more expensive than growing outdoors. With California able to grow year-round outdoor agricultural cash crops at low cost, TDR believes ManifestSeven can capitalize as MSO mitigate costs as vertically-integrated state regulations give way to less restrictive federalized framework. The winners in this scenario are the distribution companies fostering relationships with commercial California farmers today.
Although cannabis distributors are common across the United States, ManifestSeven is one of the largest and among the only pure-play distributors publicly listed today. In fact, the type of business operations and jurisdiction M7 serves is not dissimilar to Origin House (previously CannaRoyalty), which was acquired by Cresco Labs in April 2019 for C$1.1 billion of equity value.
We'll have additional breakdown on the parallels between both companies in a future article. But for now, the overarching macro similarities between both companies should not be lost on investors.
M7 Marching Towards Consolidated EBITDA Profitability
On October 29, M7 released third quarter 2020 financial results, in which the company reported record top line results buoyed by strength in customer acquisition growth across all operating segments.
Revenue for the three and nine months ended August 31, 2020 increased 64% and 96% year-over-year to $4.7 million and $13.8 million, respectively. This includes 217% YoY revenue growth from cannabis distribution, delivery, and dispensary operations—M7's core operating segment. Gross margins rose from 30% to 31% year-over-year, which if sustained, is a good metric for accompany primarily focused on supply chain logistics.
Perhaps most importantly, operational cash flow is within striking distance of getting into the black. Adjusted EBITDA loss for the three months ended August 31, 2020 decreased 69% year-over-year and 8% sequentially to ($1.3) million. Given the strength of organic revenue growth and decreasing operating expense profile (both quarterly and YoY), TDR believes M7 could cross the threshold in the next 2-3 reporting quarters.