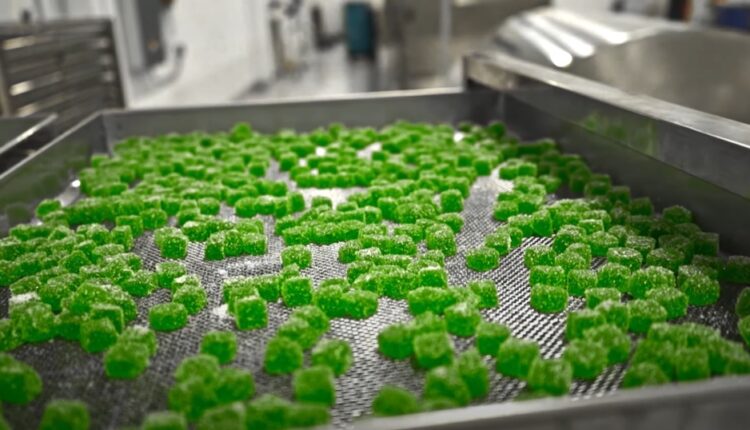 Marimed's Q4 Revenue Up 5.6% Sequentially, 2022 Sales Increased To $134M
MariMed, Inc. MRMD announced its financial results Wednesday afternoon for the fourth quarter and full year ended December 31, 2022. The company reported sales for the year increased to $134 million, compared with $121.5 million the prior year. Net income nearly doubled to $13.5 million in 2022 from $7.2 million the previous year.
"I am pleased to report that our fourth quarter revenue grew sequentially and year-over-year as we continued to outperform the industry in all of our key states," said MariMed CEO Jon Levine, who will speak at the April 11-12 Benzinga Cannabis Capital Conference in Miami.
"Headwinds continued to challenge the industry, and the economy impacted consumer spending, yet MariMed delivered strong financial results, including positive cash flows from operations for the third consecutive year," Levine continued. "Our balance sheet strength, coupled with our outstanding retail and wholesale operations, high-quality and innovative product portfolio, and exceptional customer service, should fuel accelerated growth in 2023 and beyond."
With sales up 15% year-over-year to $35.8 million for Q4, Marimed recorded a net income of $4.8 million in the period, compared with a net loss of $6.4 million last year.
The company forecast revenue in excess of $150 million for 2023, driven partly by continuing the acquisition activity underway this year. Marimed noted in a news release that it expects to open four new dispensaries by the end of 2023, one each in Illinois and Ohio and two in Massachusetts along with wholesale facilities in Illinois and Missouri.
Revenue and adjusted EBITDA are projected to grow over the course of the year as these new facilities become operational. Unlike many companies that are laying off workers, MariMed anticipates significant increases to its headcount in 2023 ahead of these new and expanded assets coming online.
In Jan. 2023, Marimed secured $35 million via a secured credit facility with Chicago Atlantic as the lead lender. The funding is critical to support Marimed's continued expansion and growth plans, as it had just $9.7 million in cash and cash equivalents at the end of a year that started with $29.7 million on hand.
__________
This article was originally published on Benzinga and appears here with permission.
__________
* In accordance with an executed agreement between The Dales Report and MariMed, The Dales Report is engaged with the aforementioned on a 12-month contract for $7,500 per month, with the purpose of publicly disseminating information pertaining to MariMed via The Dales Report's media assets, encompassing its website, diverse social media platforms, and YouTube channel. Compensation for The Dales Report services involves the receipt of a predefined monetary consideration, which may, on certain occasions, encompass ordinary shares in instances where monetary compensation was not obtained. In such instances where share compensation was received, The Dales Report hereby asserts the right to engage in the acquisition or disposition of such shares subsequent to the conclusion of the aforementioned contractual period, in compliance with provincial, state, and federal securities regulations. Please refer to the "Disclosures" section below, which is to be interpreted in conjunction with this disclaimer.