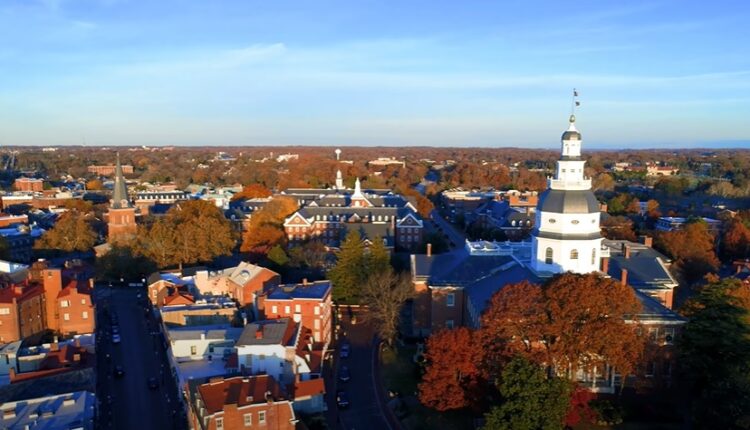 Maryland Lawmakers Finalize Legal Cannabis Rules
Working the last Saturday of the General Assembly session, Maryland's House and Senate passed a final version of a bill to set up a recreational cannabis market. The bill is finally ready to be sent to the governor's desk.
Gov. Wes Moore, who has called the cannabis bill "a well-crafted piece of legislation," is expected to sign it on Monday. Legal adult-use cannabis sales are scheduled to begin on July 1.
Lawmakers have said all along that they were keen to set up the new industry as quickly as possible to avoid the issues facing New York and California. To that end, Maryland is establishing a framework for allowing existing medical marijuana businesses to transform into recreational shops.
Out Maneuver The Illicit Market
"My goal is to make sure that we are not only competitive with the black market but that we are cheaper than the black market. What many states did to their detriment is create a stronger black market because (cannabis) is priced so high," said House Delegate C.T. Wilson (D), House Economic Matters Committee Chairman and co-sponsor of the bill.
"We may not make money on this the first year, if we do it right, because I want to make sure, again, we're not trying to get Marylanders high. We're trying to make sure this is out of the black market."
Senate Finance Chairwoman Melony Griffith said in a news conference Saturday that lawmakers have been speaking with their counterparts in other states, asking what they'd do differently if they could.
"We have great expertise here in Maryland, with our medicinal cannabis program, and have had tremendous success. So, all of those ingredients, if you will, have been rolled into our cannabis framework," said Griffith, according to Maryland Matters.
Maryland voters overwhelmingly voted (over 65%) to legalize adult-use cannabis in the November midterms.
Social Equity
The 108-page proposal puts sales tax at 9%, similar to the rate charged for alcohol but lower than what other states are charging. The vast majority of the state's cannabis profits are earmarked for projects in communities most harmed by the war on drugs.
__________
This article was originally published on Benzinga and appears here with permission.