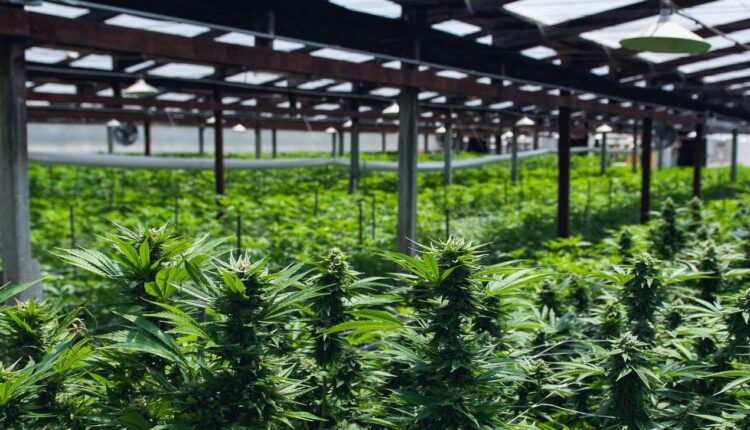 New 2023 Highs In MSOS Cannabis ETF As Rescheduling Recommendation Galvanizes Investors
AdvisorShares Pure US Cannabis ETF (NYSE: MSOS) and component stocks investors are celebrating on the first session post-Labor Day, as cannabis equities continue to soar following last Wednesday's reschedule recommendation announcement from the Department of Health and Human Services (HHS). Following several quarters of a consistent 'sell-the-news' dynamic, the worm may have finally turned for bulls.
Last week, a top official at HHS wrote to Drug Enforcement Agency administrator Anne Milgram calling for marijuana to be reclassified as a Schedule III drug under the Controlled Substances Act, according to a letter dated Aug. 29 seen by Bloomberg News. A full-scale scientific review and public comment period is now expected to be initiated by the U.S. Drug Enforcement Agency (DEA) to determine whether they will accept HHS' recommendation. We note the enforcement action by the DEA is non-binding, and the organization can choose to act or ignore the recommendation at their discretion.
The significance of rescheduling cannabis to Schedule 3 would be profound for U.S. cannabis operators by negating the 280e tax code requirement for companies. This is the rule that prevents industry companies from deducting normal business expenses, thus effectuating high effective tax rates. For an industry struggling to generate after-tax profits, removal of 280e would make several major industry players free cash flow and net income positive (excluding any extraordinary write-downs).
Beyond the tax benefits, rescheduling would represent a critical shift from cannabis's status as a Schedule I substance, which deems marijuana as not having any medical benefits and places the plant in the same category as high-risk drugs like heroin.
Overall, today's move is broad-based, with cannabis stocks on both sides of the border experiencing buoyant price action.
By midday, Canopy Growth Corporation surged ahead by 24.9% and was among the Canadian LP price leaders. Tilray contributed to the green wave with a notable 5.5% increase. While in the U.S., Ayr Wellness is among the sector leaders rising 31.92%. Tier-1 cannabis major were mostly high by double-digits, with Curaleaf Holdings, Green Thumb Industries and Cresco Labs notching gains between 13-15%. Other major U.S. MSOS also experienced strong price action, with TerrAscend Corp. and Trulieve Cannabis rising 8.36% and 9.37%, respectively.
The cannabis industry's buoyant performance underscores the growing confidence and investor interest in this sector, with word that MSOS ETF was trending on the popular WallStreetBets reddit board.
As of publishing time, MSOS ETF was trading at $7.81, higher by 14.86% and on track for its third double-digit gain over the past four sessions. The previous year-to-date high saw shares of MSOS stock peak at a closing high of $7.28 per share around midday. Price remains well below the all-time high and 2022 highs however, at $55.05 (February 10, 2021) and $25.79 (January 3, 2022), respectively.