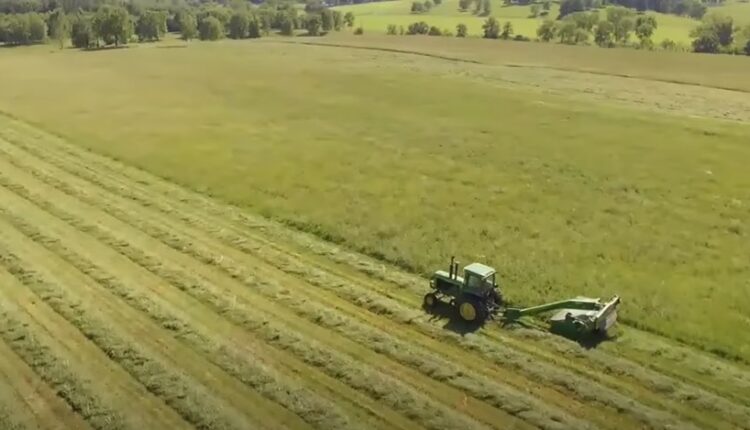 New Bipartisan Bill Seeks To Open Floodgates On Industrial Hemp
A bipartisan duo recently presented a bill in the U.S. Senate that would reduce the burden on industrial hemp farmers.
U.S. Senators Jon Tester (D) and Mike Braun (R) introduced bipartisan legislation dubbed Industrial Hemp Act, that would exempt farmers who exclusively cultivate industrial hemp from the arduous background checks and expensive sampling and testing requirements. These protocols would, however, remain, for farmers growing cannabinoid hemp.
"Montana farmers don't need government bureaucrats putting unnecessary burdens on their operations," stated Senator Tester. "It's time we cut red tape, and make it easier for industrial hemp farmers to get their product to market. My bipartisan bill builds on Montana's leadership on hemp policy and creates good-paying jobs for folks across rural America."
The current U.S. Department of Agriculture (USDA) rules require all hemp crops must be compliant and are subject to a test, while the end-use products made from industrial hemp have always been exempt from the Controlled Substances Act. The new legislation would still require industrial hemp farmers to meet compliance standards, but would not require background checks and testing protocols if their crops are in compliance.
Producers who go against these regulations would be banned from taking part in the hemp program for five years.
"It's important that we set American farmers up for success by cutting burdensome regulations and red tape," Senator Braun, stated. "This legislation will expand opportunities for industrial hemp producers in Indiana and across the country and allow them to tap into one of the fastest growing agricultural markets."
Walter Schweitzer, president of the Montana Farmers Union, commented: "It's just common sense that farmers should be able to grow hemp for grain and fiber without having to wade through a bunch of regulatory red tape. This is a good step in that direction, and I thank Senators Tester and Braun for their leadership on this issue."
Recent Hemp-Related Bills
The new bill comes on the heels of U.S. Representative Morgan Griffith (R), with lead Democratic co-sponsor, Rep. Angie Craig re-introducing two bills in the U.S. House that would require the Food and Drug Administration to regulate hemp-derived cannabidiol (CBD).
Furthermore, a couple of weeks ago, a bipartisan group of U.S. lawmakers introduced legislation that would abolish the controversial provision of the 2018 Farm Bill which prohibits felons who have completed their sentences from participating in hemp production. The bill was sponsored by David Trone (D) and also co-signed by Reps. David Joyce (R), Nancy Mace (R) and Chellie Pingree (D).
The Free to Grow Act of 2023 amends the Agricultural Marketing Act of 1946 to remove language banning any persons convicted of a drug felony from obtaining a license to grow or process hemp.
__________
This article was originally published on Benzinga and appears here with permission.