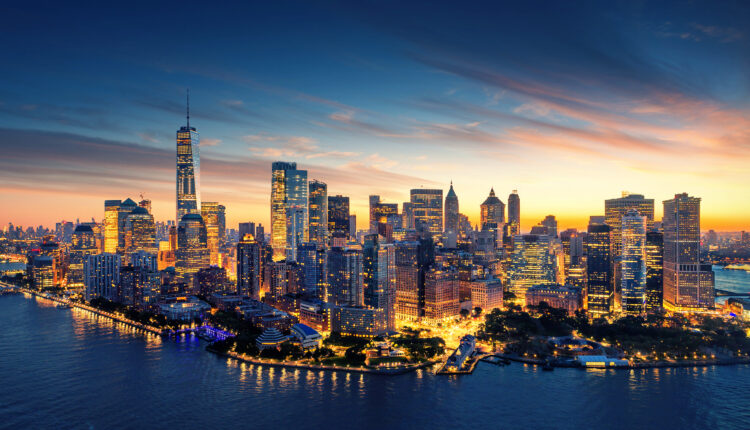 New York Slowly Moves Its Adult-Use Cannabis Program Forward
The legal cannabis industry in the United States has been salivating over the prospect of New York's state market since the idea of legal weed came about. With a population of nearly 20 million people and its status as the cultural and business capital of the world, it's not hard to see why.
But the Empire State has taken a slower, more deliberate route to legalization, which many cannabis activists and advocates claim is an attempt by all parties to do legalization correctly, whatever that means in practice. This effort comes in the wake of beleaguered state rollouts, the most notable of which is California. The world's largest legal cannabis economy is a mess and New York industry players, nor regulators, are interested in repeating the California story, so to speak.
This sentiment has not played out well in the capital markets, for obvious reasons. Senators Schumer and Booker, whose political careers are in some way tied to the success of legal marijuana in the New York Tri-State region, have notably blocked progress on the SAFE Act, submitting their own federal decriminalization and legalization scheme that would put social equity at the forefront. Detractors say that delaying SAFE actually makes the industry significantly less functional and more dangerous for operators to work in. It also limits access to capital and depresses capital markets.
Regardless of what is happening on the federal level, things are moving from state to state and, finally, there is news from New York. According to Rochester-based City News, the New York Cannabis Control Board announced that the "recreational" cannabis market in New York won't launch until mid-2023 — some 18 months from now.
Specifically, Board Chair Tremaine Wright said she doesn't expect the agency to finish crafting regulations or begin issuing business licenses until then.
Operators seem frustrated but understanding of how many moving parts are required to build a state market, plus, nobody wants to repeat what has happened in other states if it can be avoided.
"New York's adult-use cannabis launch schedule makes sense as this is an incredibly complex process that has a range of implications that need to be thoroughly considered," said Brandon Pollock, CEO of Massachusetts-based dispensary chain Theory Wellness, which one day seeks to operate in New York.
"The New York bill for legal cannabis takes admirably progressive steps to be more inclusive and to ensure a future of equality. To meaningfully attain such goals requires thoughtful planning to implement a successful roll-out to achieve the goals they've proposed," Pollock added.
Pollock also provided color regarding the specific challenges New York will face in bringing its adult-use market to fruition. "Compared to neighboring states like us in Massachusetts, New York does not have as robust of a medical program that could lend itself to a quick transition into adult-use cannabis sales," he said.
"The pre-existing infrastructure that medical cannabis offers can help make that transition smoother, however with only ten licensed medical companies, New York doesn't currently have that luxury. Positioning what could be the second-largest cannabis market in the country requires thoughtful and deep consideration to ensure a diverse group of entrepreneurs enters a market without issues around product shortages and high prices for consumers," Pollock said.
Unsurprisingly, the news was met with a major groan across capital markets. But it wasn't a total surprise.
"The New York Cannabis Control Board's announcement is disappointing, but not surprising considering how long it has taken larger states to roll out their adult-use markets in the past," said Matt Hawkins, founder and managing partner of Entourage Effect Capital & Interim CEO of California single-state operator Harborside.
"While it's critical for regulators to take all necessary steps to set up the forthcoming New York market for success, it's also important to remember that perfect is the enemy of good," Hawkins said, cautioning that waiting too long to get things to a Goldilocks state of "just right" could also be a catalyst for failure, not to mention the strain it places on consumers.
Hawkins reminded investors that this is a "$1.8 billion market that could create novel retail, investment, and real estate opportunities throughout the state. Promptly addressing the key barriers to jumpstarting New York's licensing process will undoubtedly benefit consumers, state coffers, and industry stakeholders along the East Coast."
Kim Stuck, CEO and founder of Allay Consulting put the news from New York in perspective relative to its near neighbour, New Jersey, which is expected to come online early in 2022.
"This is disappointing news for New York cannabis companies who won't be able to compete with New Jersey and will be at least a year behind on brand establishment and revenue. New York state will lose a significant amount of cannabis tax money during that unlicensed year, and most of the revenue will go to New Jersey," Stuck said. "Many companies are ready to launch into cannabis and be successful, but with this news, some might reconsider. It is regrettable, to say the least."
Finally, there is more news from New York, which, despite being good news, comes rather late in the cycle of the state's legalization efforts. It was announced last week that whole flower can finally be sold in New York's medical market, where previously, only pre-ground cannabis flower could be sold.
"The expansion of New York's medical program allowing the sale of whole flower is a very big deal for the thousands of patients affected who now have access to the most cost effective and natural form of the plant," said Patrik Jonsson, regional president of the Northeast, Curaleaf.
"This continued evolution of the medical program, which includes expanded qualifying conditions and the removal of application fees, will empower more patients to make choices that work best for their needs. These changes will give New Yorkers access to whole flower that has undergone standardized procedures and testing protocols, ensuring quality and safety," Jonsson said, while also expressing appreciation for patients and legislators.
Better late than never, right? That's the story of cannabis legalization in the United States.