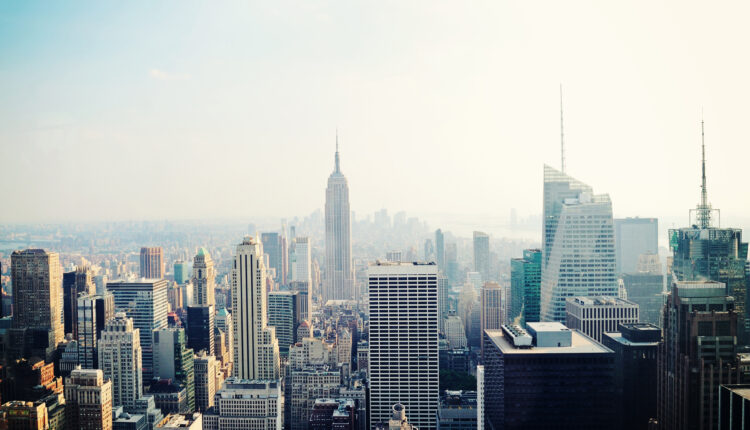 New York's Social Equity Cannabis Investment Fund Yet To Deploy First Investment
Over a year after New York Gov. Kathy Hochul (D) pledged $200 million to support social equity applicants in the state's burgeoning cannabis market, the fund is still pending its first investment.
However, Reuben McDaniel III, DASNY's president and CEO, told Marijuana Business Daily's Chris Roberts that despite a deadline to secure "capital commitments," the state has not yet secured the funding. DASNY is the Dormitory Authority of the State of New York, which finances, designs and builds health and education infrastructure in the state.
"We have a great investor base, we're negotiating our final terms," McDaniel added. "We haven't had our final close yet."
Hochul appointed DASNY to find a fund manager for the state's Social Equity Cannabis Investment Fund, tasked to raise $150 million from private investors and use it – with an addition of $50 million coming from the state – to fund leasing and to renovate up to 150 Conditional Adult-Use Retail Dispensaries (CAURDs).
The agency opted for Social Equity Impact Ventures' team comprised of NBA Hall of Famer Chris Webber and entrepreneur Lavetta Willis and a team from the investment banking firm Siebert Williams Shank.
In December, Syracuse reported that at the time, DASNY had yet to turn over the key documents as part of the investigation after missing a deadline to raise $150 million by Sept. 1, 2022.
The investigation published by NY Cannabis revealed that DASNY pushed the deadline to submit the requested files on several occasions.
Cannabis Growers in New York Struggle To Adapt to 2023 Regulations, Slow Rollout Of Rec Sales
Meanwhile, New York's 280 conditionally licensed cannabis farmers have until Wednesday, Feb. 1, to decide on four cultivation plans for 2023, reported Green Market Report.
The initial deadline was Jan. 13, but the deadline was extended after the Cannabis Association of New York (CANY) joined forces with several licensed cultivators and members who complained to the state's Office of Cannabis Management (OCM). The growers received the initial notice in late December.
"It appears to be locking us into uninformed decisions, possibly for the next couple of years, and that's really what has the growers concerned," said Tim Moshier, owner of B30 Farm in Fulton. "We haven't been able to get our stuff to market yet and find out what sells and what doesn't."
The first legal sale of recreational weed took place in a Manhattan-based shop, meeting the state's deadline to open a store in 2022, despite promises given by Hochul in an exclusive interview in October with Advance Media that the state would kick off recreational sales at 20 dispensaries by the end of 2022, with another 20 openings each following month.
New York City will get its second dispensary in February, following the launch of recreational cannabis sales on Dec. 29 at Housing Works' store, nearly 20 months after former Gov. Andrew Cuomo signed recreational marijuana into law.
__________
This article was originally published on Benzinga and appears here with permission.