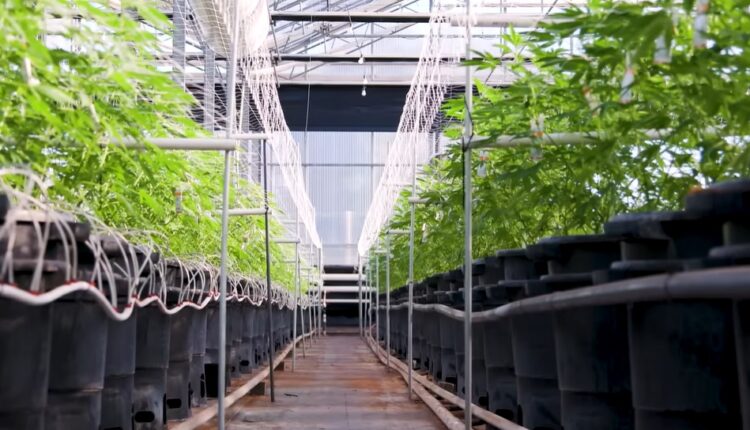 NewLake Capital Engages Virtual Panel Discussion With Famed Cannabis Analyst, Pablo Zuanic
In NewLake Capital Partners' (OTCQX: NLCP) quest to broaden investor outreach, the company announced that CEO, Anthony Coniglio, will be joining the virtual panel discussion on 'Lending in the Cannabis Sector' lead by famed Cantor cannabis research analyst, Pablo Zuanic. Registration to the panel discussion can be accessed here.
Throughout his career, Pablo has earned accolades and been called upon as an expert witness in various industry investigations. He possesses extensive global experience, covering consumer stocks in the United States, Europe, Latin America, and Asia, spanning diverse subsectors. His previous roles include positions at JP Morgan, Barings, and most recently, Cantor Fitzgerald.
Pablo's academic background includes an MBA from Harvard Business School, and he commenced his professional journey as a management consultant. This background infuses his equity research approach with a strategic perspective.
Now situated as a Senior Equity Analyst and Managing Partner at Zuanic and Associates, Pablo Zuanic is a highly regarded analyst in the consumer sector, with a recent focus on the cannabis and psychedelics industries. According to his LinkedIn bio, Zuanic has initiated coverage of more than 35 companies—including multi-state operators (MSOs), licensed producers, CBD, marijuana ancillary businesses, and mental health clinics over the past four years.
More recently at Zuanic & Associates, the firm he helped found has introduced a comprehensive, data-driven research service catering to institutional investors and corporations interested in the cannabis and psychedelics sectors. As we see with today's announcement, that includes ongoing outreach efforts with promising industry companies like NewLake Capital Partners: a net income positive REIT which pays an annualized dividend of $1.56 per common share.
The panel discussion is scheduled for Thursday, October 26, 2023, at 11:00 AM ET.
__________
* In accordance with an executed agreement between The Dales Report and NewLake Capital, The Dales Report is engaged with the aforementioned on a 3-month contract for $7,500 per month, with the purpose of publicly disseminating information pertaining to NewLake Capital via The Dales Report's media assets, encompassing its website, diverse social media platforms, and YouTube channel. Compensation for The Dales Report services involves the receipt of a predefined monetary consideration, which may, on certain occasions, encompass ordinary shares in instances where monetary compensation was not obtained. In such instances where share compensation was received, The Dales Report hereby asserts the right to engage in the acquisition or disposition of such shares subsequent to the conclusion of the aforementioned contractual period, in compliance with provincial, state, and federal securities regulations. Please refer to the "Disclosures" section below, which is to be interpreted in conjunction with this disclaimer.