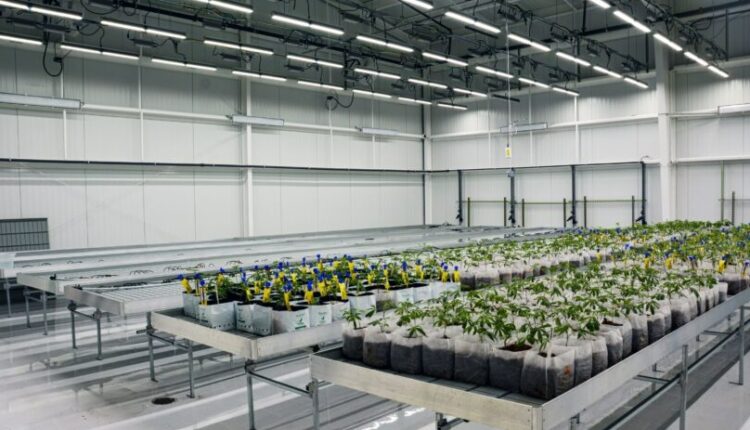 NewLake Capital Partners Maintains Dividend, Updates On Share Repurchase Program
NewLake Capital Partners Inc (OTCMKTS: NLCP), a prominent provider of real estate financing to cannabis businesses with state licenses, today shared duo updates regarding their common share repurchase program and dividend distribution. TDR recently highlighted the real estate investment trust (REIT), with business model similarities to Innovative Industrial Properties (NYSE: IIPR), in an in-depth primary of NewLake's operations.
Share Repurchase Program
Today, NewLake provided an update in regards to its $10 million share repurchase program, originally announced on November 10, 2022. As of now, the company has successfully acquired 713,831 common stock shares at an average price of $12.96 per share, factoring in commissions. This achievement translates to an expenditure of approximately $9.3 million from the original $10 million earmarked for repurchase.
With the proceeds of the original repurchase program almost fully committed, the company's board of directors has authorized an additional $10 million increase to the existing share repurchase program and extended the duration to conclude on December 31, 2024. This gives NewLake approximately $10.7 million remaining available under the program to repurchase additional securities.
Commenting on the extension, NewLake President and Chief Executive Officer, Anthony Coniglio, expressed their ongoing belief in the value of their company's stock. He emphasized their confidence in the cannabis sector and the allure of investing in their own stock. The board's decision to authorize an extra $10 million for share repurchases underlines their commitment to seizing favorable opportunities in the stock market while simultaneously seeking to allocate capital into sale leaseback transactions.
Any acquisitions made under this program will follow guidelines and may occur through open market purchases, private negotiations, or in accordance with trading plans adhering to the Securities and Exchange Commission's Rules 10b-18.
NewLake Maintains Third Quarter 2023 Common Stock Dividend
In addition to the share repurchase program update, the company's board of directors has declared a cash dividend of $0.39 per common stock share for the third quarter of 2023. This dividend is equivalent to an annualized rate of $1.56 per common share and will be disbursed to stockholders on October 13, 2023. Stockholders of record as of the close of business on September 29, 2023, will be eligible to receive this dividend.

The dividend matches the second quarter dividend of $0.39 per common share announced on June 15, 2023. We note that the dividend has never decreased in NewLake's history as a public company, according to data provided by TipRanks.