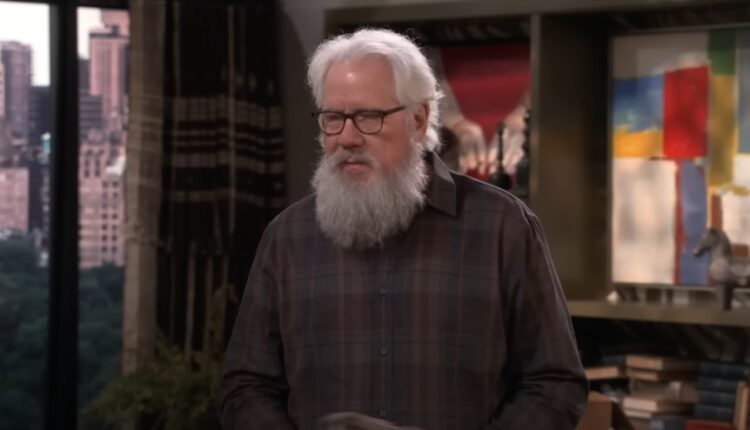 Night Court's John Larroquette Paid In Cannabis To Narrate 'Texas Chain Saw Massacre' Prologue
John Larroquette, known for his starring role in Night Court for which he received four consecutive Primetime Emmy Awards, revealed that he made a deal to narrate the prologue of the 1974 slasher flick, The Texas Chain Saw Massacre in exchange for cannabis in an offer made by the film's director Tobe Hooper.
"Totally true," Larroquette told Parade. "He gave me some marijuana or a matchbox or whatever you called it in those days. I walked out of the [recording] studio and patted him on the back side, and said, 'Good luck to you!'"
Larroquette, who will star in NBC's Night Court reboot premiering on Jan. 17, said he and Hooper struck up a friendship when he was working as a bartender at a small Colorado resort in 1969.
Several years later, Larroquette moved to Los Angeles in the hope of pursuing an acting career, and the rest is history. "Tobe heard I was in town and asked for an hour of my time to narrate something for this movie he just did," Larroquette said. "I said 'Fine!' It was a favor."
The low-budget horror movie, produced for less than $140,000, tells the story of the masked chainsaw-wielding Leatherface who terrorizes a group of outcasts. The film, which turned out to be a classic, ended up making millions from sequels, remakes and even video games. At the time it was banned in several countries. Numerous theaters in the U.S. stopped showing it in response to complaints about the film's gruesome violence.
Larroquette Finally Gets Paid…With Money
Even after Larroquette went on to play attorney Dan Fielding in NBC's Night Court from 1984 to 1992, he continued to voice subsequent installments of The Texas Chain Saw Massacre. Best of all, noted Parade, he got paid!
"You do something for free in the 1970s and get a little money in the '90s," Larroquette said. "It's certainly the one credit that's stuck strongly to my resume."
Fun fact: Larroquette has never seen any of the Texas Chain Saw Massacre films. "I'm not a big horror movie fan," he said.
__________
This article was originally published on Benzinga and appears here with permission.