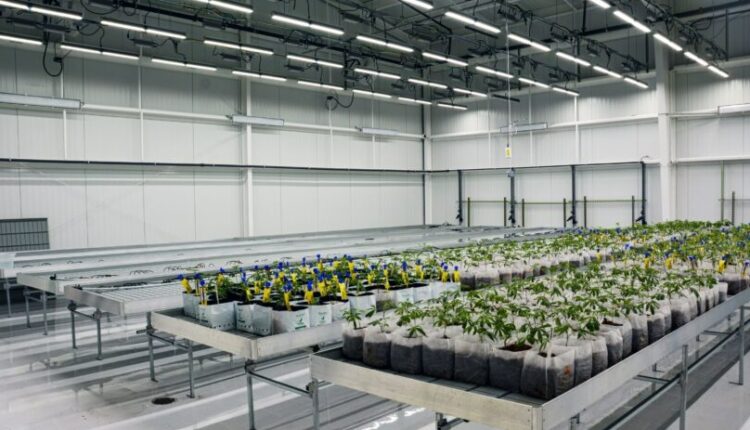 Pelorus Capital Group Achieves Another Milestone With Cannabis-Linked Real Estate Securitization
In a precedent-setting announcement today, Pelorus Capital Group, a leader in the specialty-use cannabis real estate lending market, has successfully priced the first securitization for cannabis-linked real estate. This comes by way of commercial mortgage-backed securities (CMBS), a $1 trillion asset class, according to private global asset manager Lord Abbett.
Most industry insiders, lenders and investors believed securitization would never happen in the cannabis sector without a change in legislation. We couldn't be prouder to prove them wrong. This first-of-its-kind offering is a significant milestone in the progression of our business plan, which will provide Pelorus with advantageous economic and structural features, empowering the Company's continued growth with or without legislative action.

Dan Leimel, CEO of Pelorus Capital Group
A CMBS is a type of financial instrument that represents a pool of commercial real estate loans. It is a form of securitization, where multiple individual mortgage loans, often secured by income-producing properties, are bundled together and sold as a single investment product to investors. The loan pool is transferred to a special purpose vehicle (SPV), which is a separate legal entity established solely for the purpose of issuing the CMBS. The SPV issues bonds or notes to investors, and these bonds are collateralized by the cash flows from the underlying commercial mortgage loans.
In this case, Pelorus Capital Group was able to securitized a book of pooled cannabis-linked mortgage backed loans—a first in North America where cannabis remains a Schedule 1 narcotic.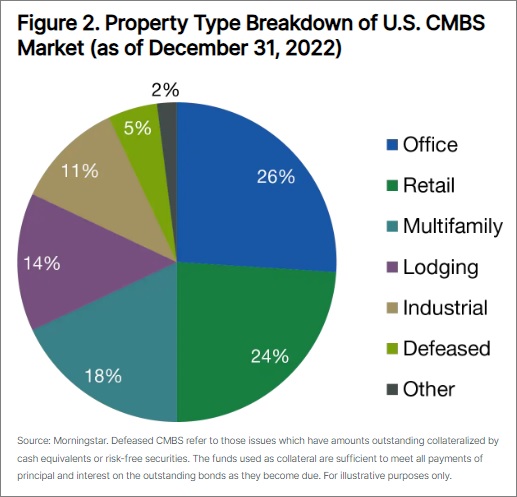 Pelorus retained a third of the $70 million offering, selling $45 million of bonds to various institutional investors and hedge funds drawn to the double-digit yield (said to be in the 11% range). It is anticipated that the issuance of bonds will have a positive impact on equity holders of The Pelorus Fund, where yields generated from CMBS will flow through to the Fund. The single-tranche securitization is floating rate over one-month Secured Overnight Financing Rate (SOFR).
SOFR is a reference rate used in financial transactions as a benchmark for setting interest rates. It is based on the SOFR, which is a benchmark rate intended to replace the London Interbank Offered Rate (LIBOR) for various financial contracts. The one-month SOFR is an average measures the average cost of borrowing in the overnight market for one month, and is useful for financial products with interest rates that reset on a monthly basis.
According to Pelorus Capital Group Managing Partner Travis Goad, investors can expect further bond issuance going forward: "We expect to be back in the market later this year with additional securitization issuances and look forward to further demonstrating our proven ability to provide meaningful returns to institutional investors."
Another Cannabis First By Pelorus Capital Group
Today's milestone announcement comes on the heels on another recent first in the industry's leading cannabis specialty-use lender.
On May 15, Pelorus Capital Group announced that $50 million in aggregate principal amount of 7% senior secured notes due September 26, 2026 and issued by its private mortgage real estate investment trust subsidiary, Pelorus Fund REIT, LLC, were assigned an A rating by Egan-Jones Rating Company. This was and remains the highest rating issued by a credit agency to date in the cannabis industry.
The Notes, previously unsecured in 2021 upon issuance, were originally assigned a BBB+ rating. However, due to measures taken to secure the Notes and the increasing strength of Pelorus' balance sheet, Egan-Jones upgraded its rating to 'A', generally considered to be in the upper-medium grade category and reflects a relatively low credit risk.