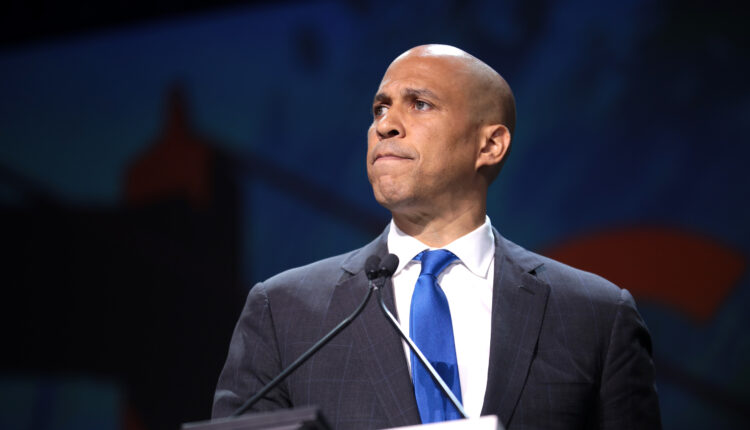 Political Theater Continues: Cory Booker Accuses Mitch McConnell Of Scuttling Cannabis Reform
New Jersey Senator Cory Booker thinks that Senate minority leader Mitch McConnell is significantly impacting his Senate colleagues to oppose passing any cannabis-related bills in the lame-duck session.
Last week, McConnell revealed he was pleased that the final version of the National Defense Authorization Act (NDAA) doesn't contain marijuana banking reform.
"Just as Republicans insisted, just as our service members deserve, this NDAA is not getting dragged down by unrelated liberal nonsense," McConnell said at the time.
Cory Booker blames this strong opposition for affecting Senate Republicans who were considering backing the marijuana banking reform, which would enable financial institutions to provide its services to legal marijuana businesses and also help those who were the most impacted by the war on drugs.
Cory Booker, a Democrat, also thinks that McConnell would stop any marijuana-related bill from passing in the following two years.
"They're dead set on anything in marijuana," Booker told NJ Advance Media. "That to me is the obstacle… The caucus is clearly divided but the people in power in their caucus are clearly against doing anything on marijuana."
Brian Mast, a U.S. representative from Florida, co-chair of the Congressional Cannabis Caucus, and an Afghanistan War veteran seems to agree with Booker.
"It's not something that he's historically been interested in moving or seems to be interested in moving right now," Mast told the outlet. "He should. Just as much as Republicans have been out there arguing states' rights over Roe v. Wade for the last several months, this is just as much of an issue."
Marijuana advocate Justin Strekal is hoping that SAFE Act will end up being included in omnibus spending legislation so that Republicans won't have to vote on marijuana reform as a standalone bill and "defy Mitch McConnell in front of him."
"Poison Pills"
In the meantime, McConnell is still loudly advocating against seeing the cannabis banking bill as part of the spending package. On Wednesday, he delivered the following remarks on the Senate floor regarding government funding, saying he'll support the bill if it doesn't contain "poison pills."
"Even then, the calendar will still make this a challenging sprint," the minority leader said. "If a truly bipartisan full-year bill without poison pills is ready for Senate passage by late next week, then I'll support it… Otherwise, we'll be passing a short-term continuing resolution into the new year."
Meanwhile, a Punchbowl News reporter Brendan Pedersen, tweeted that SAFE wants to take up cannabis reform "and get it through" in 2023, adding: "there's interest in the Republican House".
The Fight Is Not Over
Amid all this uncertainty, tensions, and many speculations, SAFE Banking sponsor Rep. Ed Perlmutter is keeping his optimism. A staffer in Perlmutter's office told Marijuana Moment on Wednesday, that he "is still pushing as hard as he can and talking to leadership."
Meanwhile, Marijuana Policy Project's campaign to "help pass federal marijuana reform by contacting your Senator today" has been gaining traction on Twitter, with many industry veterans, experts, and advocates sharing it.
Those helping push the support for the reform include Curaleaf CURLF founder Boris Jordan, Green Thumb Industries GTBIF CEO Ben Kovler, Cresco Labs CRLBF CEO Charlie Bachtell, Trulieve TCNNF CEO Kim Rivers, Wiz Khalifa-founded cannabis company Khalifa Kush, and wrestler Ric Flair, who has his cannabis line.
__________
This article was originally published on Benzinga and appears here with permission.