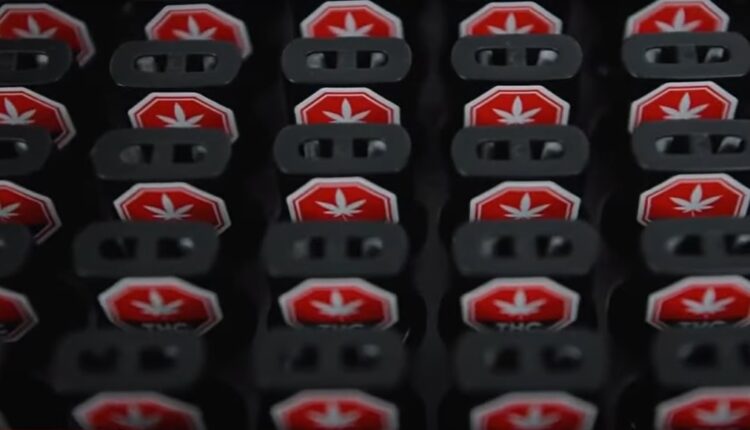 REX Shares Files To Launch Tilray Inverse ETF
One of the most popular and liquid Canadian-based cannabis companies is getting its own inverse exchange traded fund (ETF). REX Shares, LLC—a provider of exchange-traded products (ETPs) specializes in creating investment vehicles that solve specific access or efficiency challenges for investors—has filed with regulators to launch a new group of single-stock exchange traded funds which would allow investors to profit from bearish price action in various popular equities. Among them is the Tilray Inverse ETF, which is considered by some to be a 'meme' stock in the cannabis space.
The proposed REX Shares Tilray Inverse ETF seeks inverse investment results of the daily percentage change in the price of the common stock of Tilray Brands, Inc. (NASDAQ: TLRY). Since the Fund seeks exclusively on inverse results, it is different from other exchange-traded funds that focus on long-only returns.
The Fund is intended to be an actively managed and attempts to achieve the inverse (-100%) of the daily percentage change in the price of the underlying stock by entering into a swap agreement on the underlying stock. This is an important distinction than many ETFs that take a long/short equity stake in the company through the purchase or borrow of shares on the public market. Thus, the ETF could be subject to slippage resulting from embedded cost of the swap and minute differences between the value of swaps and common stock.
Also worth noting is that the Fund aims to generate the inverse of the daily performance of the underlying stock for a single day and not for any other period. Thus, the proposed Tilray Inverse ETF appears to be subject to something similar to Beta slippage—a multi-day tracking inefficiency usually experienced in leveraged funds. This is the common phenomenon in ETFs where price movements are calculated on a percentage basis for a single day, and due to rebalancing and compounding dynamics, do not track true to its underlying index over a prolonged period of time.
We note that the proposed REX Shares Tilray Inverse ETF in not a leveraged ETF, although the prospectus notes: "The Fund is designed to be utilized only by knowledgeable investors who understand the potential consequences of seeking daily inverse (-1X) investment results, understand the risks associated with the use of leverage, and are willing to monitor their portfolios frequently."
We also note that the proposed REX Shares Tilray Inverse ETF may not be exclusively hedged in Tilray swap derivatives exclusively. According to the prospectus: "The Fund may invest in (1) U.S. Government securities, such as bills, notes and bonds issued by the U.S. Treasury; (2) money market funds; (3) short term bond ETFs; and/or (4) corporate debt securities."
The Fund has set a minimum floor of 80% investment exposure to financial instruments that, in combination, provide inverse exposure to the performance of the underlying stock (Tilray).
Along with Tilray Brands, Rex Shares has also filed to bring several single-stock inverse ETFs to market including: MicroStrategy Incorporated (MSTR), Coinbase Global, Inc. (NASDAQ:COIN), Peloton Interactive (NASDAQ:PTON), AMC Entertainment (NYSE:AMC), Nikola Corporation (NASDAQ:NKLA), Robinhood Markets, Inc. (NASDAQ:HOOD), Beyond Meat, Inc. (NASDAQ:BYND) GameStop Corp. (NYSE:GME) and PENN Entertainment, Inc. (NASDAQ:PENN).