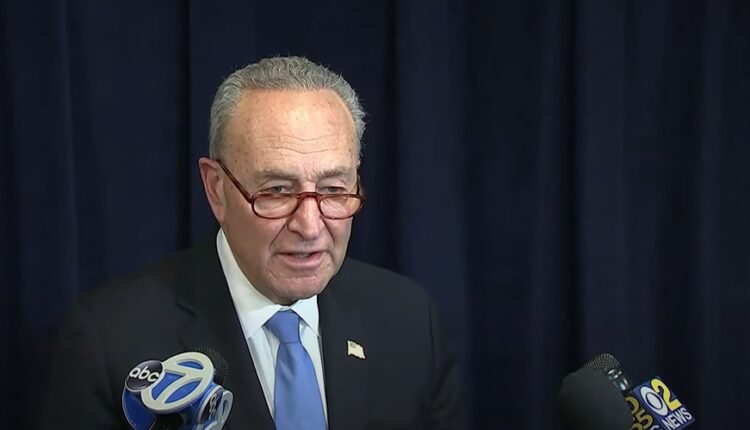 Rumors Of Fund Liquidation Send US Cannabis ETF To New Lows
To say that it's been rough going for AdvisorShares Pure US Cannabis ETF (NYSE: MSOS) is an understatement. Down 71.57% from its all-time high and 39.03% year to date, the benchmark exchange trade fund has struggled badly in a degrading market environment for speculative growth stocks. Now, it appears the deep underperformance is weighing on MSOS fund holders, who are purportedly liquidating positions.
According to Todd Harrison—an early cannabis investing pioneer and leading capital markets voice in the industry—rumors of fund selling are rampant. As Wall Street veteran and Chief Investment Officer of cannabis-themed family office CB1 Capital, Todd is in good position to uncover such current activity in the market.
At this juncture, it's important to emphasize that, to our knowledge, these rumors have not been independently corroborated. However, given the deep drawdowns in both MSOS and high alpha growth ETFs in general such as Ark Innovation ETF (down 48.27% YTD), it's not hard to imagine position paring is occurring near month end.
TDR will report further if concrete evidence of fund liquidation in the cannabis sector surfaces. However, given Mr. Harrison respected stature in the industry, we feel his thoughts are noteworthy messaging worth covering.
Glacial Pace Of Federal Regulatory Reform Weighs On U.S. Cannabis
Irrespective of whether actual fund liquidation is taking place, there is no doubt that the pace of federal regulatory cannabis reform is weighing on the markets. Approximately two weeks ago, Senate Majority Leader and architect of the Cannabis Administration & Opportunity Act (CAOA), Chuck Schumer, announced his encompassing cannabis bill would be introduced in August—not April as previously anticipated. Assuming no further delays, CAOA introduction would come approximately thirteen months after Mr. Schumer revealed a draft outline of the bill in July 2021.
Furthermore, a lesser measure of federal cannabis reform known as SAFE Banking continued to be scuttled despite broad bipartisan support. Some analysts believe that Chuck Schumer will not support SAFE as an add-on amendment to a broader bill until he has introduced his more encompassing CAOA bill to the legislature.
In December 2021, it was reported that the SAFE Banking Act – which holds the keys to the U.S. financial system for cannabis companies – had been removed from an annual omnibus defense spending bill in Congress, thereby torpedoing hopes for meaningful federal reform in 2021. It is strongly believed that Mr. Schumer played an important part in killing the amendment to the National Defense Authorization Act (NDAA).
So for now, it appears that the U.S. cannabis market remains in a state of limbo—at least from a capital markets perspective. Although individual AdvisorShares Pure US Cannabis ETF component stocks remain deeply undervalued on almost every metric compared to peer retail stocks, the lack of federal regulatory reform is clearly holding the price action hostage. Next level reform is required precursor to foster broader reforms pertaining to the elimination of 280e, Tier-1 stock exchange uplists, and more.
As at the time of publishing (3:30pm EST), AdvisorShares Pure US Cannabis ETF (MSOS) had rebounded significantly off of the daily low and swung into positive territory for the day ($15.95, +$0.09, +0.57%).