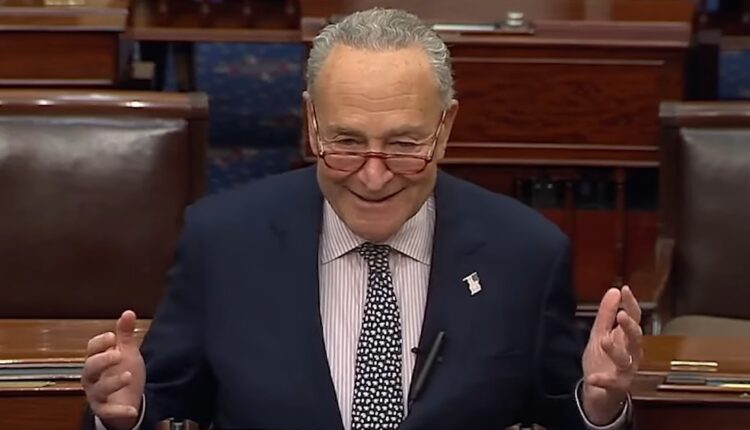 Schumer Advocates for Criminal Justice Reforms in Cannabis Banking Bill
Senate Majority Leader Chuck Schumer (D-NY) revealed his ongoing commitment to closely follow the developments of a bipartisan cannabis banking bill, according to Marijuana Moment. Notably, Schumer articulated his desire to incorporate these revisions from a separate federal legalization bill he has sponsored into the Secure and Fair Enforcement Regulation (SAFER) Banking Act.
In a letter to cannabis industry investor Todd Harrison, Schumer mentioned the possibility of including expungement measures, as well as other vital reforms like resentencing for current federal cannabis inmates. Schumer further explained that he is collaborating with fellow lawmakers to ensure that the criminal justice elements of his broader legalization bill, the Cannabis Administration and Opportunity Act (CAOA), become part of the banking legislation once it reaches the Senate floor.
While the exact timing of this floor action remains uncertain, Republican Senator Steve Daines (R-MT), the sponsor of the SAFER Banking Act, expressed his caucus's determination to move forward with the reform. This determination persists despite uncertainties surrounding the stance of the newly elected anti-marijuana House speaker, who has historically opposed various cannabis measures.
Schumer has previously discussed amending the SAFER Banking Act to encompass features like encouraging state-level expungements and safeguarding the rights of cannabis consumers concerning firearms possession. In his letter, he broadened the scope by referencing other CAOA provisions, such as allowing individuals serving time for federal non-violent marijuana offenses to seek resentencing.
Notably, the Senate committee's consideration of the bill faced delays during the summer due to partisan disputes, primarily concerning a section favored by Republicans, including Senator Daines.
This section aims to prevent potential ideological discrimination by federal financial regulators against industries like the firearms trade.