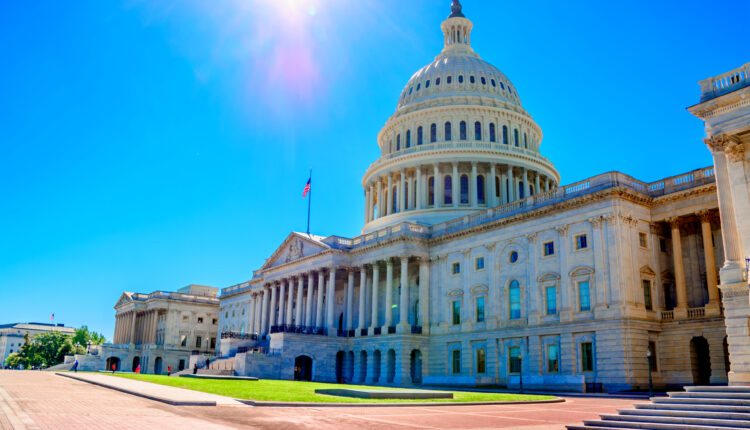 Schumer's Cannabis Reform: All Hat, No Cattle For The Time Being
This month Connecticut became the 18th state to legalize adult-use cannabis in the United States. Now, more than one-third of the U.S. population lives in a state with adult-use cannabis laws. As state-led cannabis reform continues to spread throughout the country, frustrations are growing towards Chuck Schumer and Senate Democrats as promises of federal reform fail to produce tangible results.
At the beginning of the year, Senate Majority Leader Chuck Schumer (D-NY) and senate allies promised to produce within the first half of 2021 an omnibus legalization bill that would "ensure restorative justice, protect public health and implement responsible taxes and regulations." Yet more than four months later, no such bill has been introduced.
Although support for cannabis legalization is at an all-time high (68%), the debate over how to legalize cannabis continues to stymie progress. For example, there is a sharp division among lawmakers over whether legalization should be done piecemeal, tackling each issue arising from prohibition separately (i.e. banking reform, removing criminal penalties, etc.).
Schumer (D-NY), who has been keen on promising and advocating for legalization, recently told The Ringer that Congress needed to pass a comprehensive reform bill. According to Schumer, passing smaller bills like cannabis banking (SAFE Banking Act) would only incentivize lawmakers to block bolder reforms.
Particularly, there are fears among Democratic allies that restorative justice measures aimed at helping communities of color disproportionately affected by the War on Drugs would fall flat as an individual bill. Bundled in with broader cannabis legalization, however, such measures have a significantly higher chance of success.
Those in favor of passing cannabis legalization in smaller chunks argue the cold reality of the situation. As the legislative clock for the year continues to count down, so too do the hopes of achieving top-down federal legalization.
With the midterm elections on the horizon, it is unlikely that Congress will get much done during the 2022 legislative cycle: much less pass top-down federal cannabis legalization. Racial equity is an important issue to the cannabis industry, but so too is cannabis banking. By attacking the smaller issues first, at least something will get done, the argument goes.
Last week, Senate Banking Committee Chairman Sherrod Brown (D-OH), Sen. Jeff Merkley (D-OR), and Sen. Steve Daines (R-MT) issued a statement urging the Chair and Ranking Member of the Senate Banking, Housing, and Urban Affairs Committee to schedule a markup for the SAFE Banking Act, which would give the cannabis industry access to banking and other financial services.
"This is not simply a matter of banking. The inability of these state-legal entities to bank their significant cash reserves is an issue of public safety," the statement read. "Legal sales in the United States in 2020 generated $17.5 billion, with the expectation that those sales will reach $41.3 billion by 2026. For the good of our communities, we cannot allow huge proportions of these funds to remain unbanked."
Cannabis legalization may be a bipartisan issue, but the issue of how to legalize it is far from settled. Schumer continues to promise to produce a bill that he believes will pass in the senate. Yet in the absence of results, one must wonder whether the Senate Majority Leader has a legitimate path forward or is only offer ephemeral promises to strengthen his base.