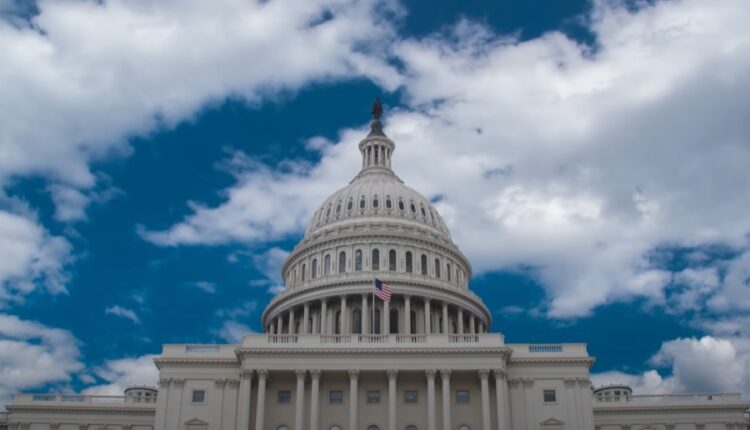 Senate Banking Committee Chairman Sherrod Brown Signals Quick Move On SAFE Banking
The Senate Banking Committee is gearing up to address the issue of marijuana banking, according to committee chairman Sherrod Brown. The Ohio Democrat stated that a hearing on the Secure and Fair Enforcement (SAFE) Banking Act could be scheduled for as early as next week. Of note: Brown indicated that lawmakers will be moving quickly on the bill.
Although no hearing has been officially scheduled yet, the comments from Brown come as both Democrats and Republicans push for swift action on the legislation recently reintroduced by Senators Jeff Merkley (D-OR) and Steve Daines (R-MT).
The SAFE Banking Act, which aims to provide legal protection for banks that serve cannabis-related businesses in states where it is legal, has been a topic of debate for years. Banks have been hesitant to work with cannabis companies due to the drug's federal status as a Schedule I substance. This has left many cannabis businesses unable to access basic financial services such as checking accounts and loans.
Previously, a SAFE Banking bill has passed the House of Representatives eight times with strong majority support, albeit along partisan lines, but it never made it to the Senate floor for a vote.
Supporters of the bill argue that it is necessary for public safety and to help the burgeoning cannabis industry thrive. Without access to banking services, many cannabis businesses are forced to operate solely in cash, which makes them a target for theft and other crimes. Additionally, businesses that are unable to access loans and other financial services have a harder time growing and expanding their operations.
Opponents of the bill, however, argue that it would legitimize the cannabis industry, which they view as harmful and dangerous. Some also worry that the legislation does not go far enough in addressing the conflict between state and federal cannabis laws.
Despite these concerns, the bill has continued to gain support over the years as more states have legalized marijuana for medical or recreational use. Currently, forty-one states and the District of Columbia have legalized medical cannabis, and twenty-three states and the District of Columbia have legalized recreational cannabis.
The issue of SAFE banking has become increasingly urgent as the cannabis industry continues to grow. In 2022, legal cannabis sales in the United States reached a record of approximately $30.0 billion (medical & adult-use), and analysts predict that the industry could reach $50 billion by 2025.
The hearing on the SAFE Banking Act will be an important step in moving the legislation forward. Should it pass the Senate, it can be sent to President Biden for his signature.
Overall, the hearing could be a major turning point for the cannabis industry and due to promoting access to basic financial services to all operators. If the bill is passed, it would provide a much-needed boost to cannabis businesses and help ensure public safety by reducing the amount of cash circulating in the industry, as reduce the cost of capital. It remains to be seen whether the legislation will face any significant opposition in the Senate, but advocates are hopeful that the growing momentum behind the bill will help push it across the finish line.