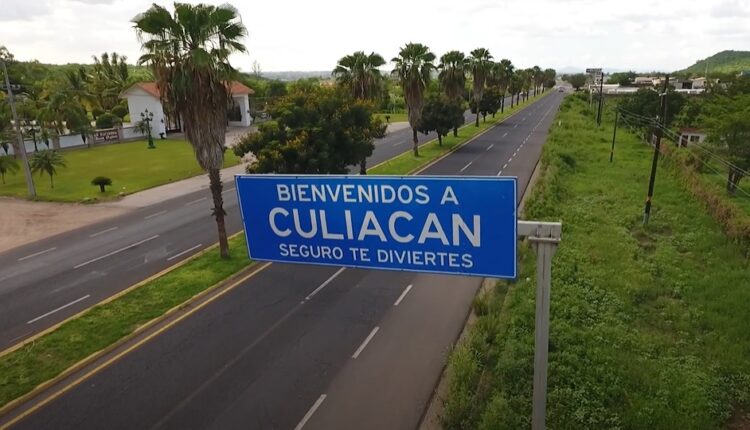 Sinaloa Cartel Takedown Leaves 29 Dead; Could Have Implications On U.S. Cross-Border Cannabis Trade
A military operation Thursday in northwestern Mexico has resulted in the arrest of Ovidio Guzman, one of the sons of drug lord Joaquin "El Chapo" Guzman. The operation on the Sinaloa Cartel has left 10 soldiers 19 gang suspected criminals dead, in what could result in a significant impairment on the U.S. cannabis trafficking operations of a major cartel player.
The takedown of Ovidio Guzman—the son of notorious drug Lord El Chapo—has taken place just three days before U.S. President Joe Biden was to arrive in Mexico. Ovidio is accused of leading the Los Menores Faction—linked to the Pacific Cartel and otherwise known as the Sinaloa Cartel—announced Secretary of Defense Luis Cresencio Sandoval.
The Sinaloa Cartel was founded four decades ago by El Chapo, imprisoned for life in the United States .
The alleged 32-year-old drug trafficker was transferred on an Air Force plane to Mexico City, where he was first heard by the prosecution. Footage released by local media shows Guzman, bearded and wearing an orange vest, then boarding a helicopter heading to El Altiplano prison, where his father escaped from in 2015.
The intense exchanges of fire between security forces and armed men followed the arrest and several vehicles were set on fire. The upheaval took place at the city's airport, where flights were suspended. Footage circulating on social media showed passengers cowering to escape bullets, and airport workers hiding behind their counters.
Among the non-fatalities, thirty-five other soldiers were wounded by bullets, while 21 people were arrested during the operation carried out in Culiacan—in the capital of the state of Sinaloa—during which intense fire exchanges occurred.
Mexican Minister of Foreign Affairs, Marcelo Ebrard, denied that this arrest was a gesture of his government with regard to Washington and ruled out any "express" extradition of "El Raton".
The arrest of Ovidio Guzman wasn't the only high-profile suspect arrested by Mexican authorities. According to several Mexican media outlets, a second major leader of the Sinaloa Cartel was also arrested, citing federal sources.
Cannabis Cross-Border Drug Trade Could Be Affected
As recently reported by Business Insider, ihe Sinaloa Cartel wants to take back a business that had long belonged to it but has been lost to producers in US over the past decade. As more U.S. states legalize cannabis for recreational use, Mexico's biggest drug cartel increasingly set its attention on cornering the legal cannabis market in Mexico, with some offtake supply making its way north of the border.
A 2020 Drug Enforcement Agency report highlighted just how lucrative the drug trade is for the Sinaloa Cartel and other Transnational Criminal Organizations (TCOs).
According to the report, the Sinaloa Cartel is "one of the oldest and most established TCOs in Mexico" giving it an ability to "distribute wholesale amounts of fentanyl, heroin, methamphetamine, cocaine, and marijuana in the United States by maintaining distribution hubs in various cities."
Illicit drugs are primarily smuggled into the United States through the largely undefended southwest border. The cartel employs gatekeepers assigned to various ports of entry, controlling many Arizona and California area smuggling corridors specifically.
In 2012, prior to the legalization of marijuana for recreational use in Colorado and Washington state, the Mexican Institute of Competitiveness calculated that the cartel stood to lose nearly $2.8 billion if the drug was legalized in those states.