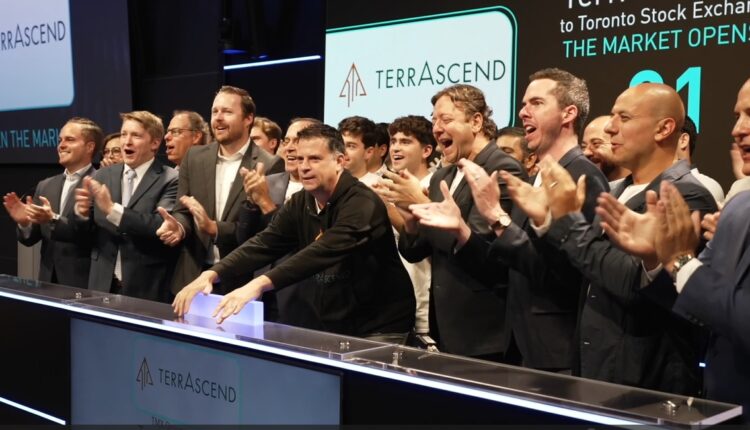 TerrAscend Corp. Raises Full Year 2023 Guidance Prior To Investor Day Presentations At The TSX
Tier-1 cannabis multistate operator TerrAscend Corp. (TSX: TSND) (OTCMKTS: TSNDF) has made a notable splash in advance of Investor Day presentations at the Toronto Stock Exchange today. The company has elevated forward-looking forecasts for net revenue and Adjusted EBITDA from ongoing operations for the entirety of 2023, signaling that business operations are exceeding previously-stated expectations.
For its full fiscal 2023, TerrAscend now expects net revenue and Adjusted EBITDA to register a minimum of $317 million and $63 million, respectively, versus previous a previous forecast of $305 million and $58 million. This represents year-over-year growth of 28% in net revenue and 62% in Adjusted EBITDA from continuing operations—both well above Tier-1 industry averages.
To put this in context, another Tier-1 cannabis competitor, Cresco Labs, registered a 9.32% decline is year-over-year revenue in its last quarterly report, while Adjusted EBITDA tumbled 19.99%.
Furthermore, TerrAscend anticipates that its gross margin will surpass the 50% mark, and generate positive free cash flow from ongoing operations during the latter half of the year.
Commenting on the guidance raise, Executive Chairman Jason Wild expressed that TerrAscend has "good visibility and confidence in the remainder of the year as evidenced by the increase in our full year guidance", while noting "continued improvement across all profit and loss metrics, and positive free cashflow" to close out fiscal 2023.
As previously noted, the guidance raise comes on the eve of Investor Day presentations at the Toronto Stock Exchange from 9:30 a.m. to approximately 12:30 p.m. ET, where the company is expected to present an intricate view among a cross-section of business segments. This may include a comprehensive review on the state of business operations, which by today's account, is headed in a positive direction.
At publishing time, TerrAscend Corp. was trading higher by $0.09 to $2.60 (3.59%) on the Toronto Stock Exchange.
__________
* In accordance with an executed agreement between The Dales Report and TerrAscend, The Dales Report is engaged with the aforementioned on a 6-month contract for $7,500 per month, with the purpose of publicly disseminating information pertaining to TerrAscend via The Dales Report's media assets, encompassing its website, diverse social media platforms, and YouTube channel. Compensation for The Dales Report services involves the receipt of a predefined monetary consideration, which may, on certain occasions, encompass ordinary shares in instances where monetary compensation was not obtained. In such instances where share compensation was received, The Dales Report hereby asserts the right to engage in the acquisition or disposition of such shares subsequent to the conclusion of the aforementioned contractual period, in compliance with provincial, state, and federal securities regulations. Please refer to the "Disclosures" section below, which is to be interpreted in conjunction with this disclaimer.