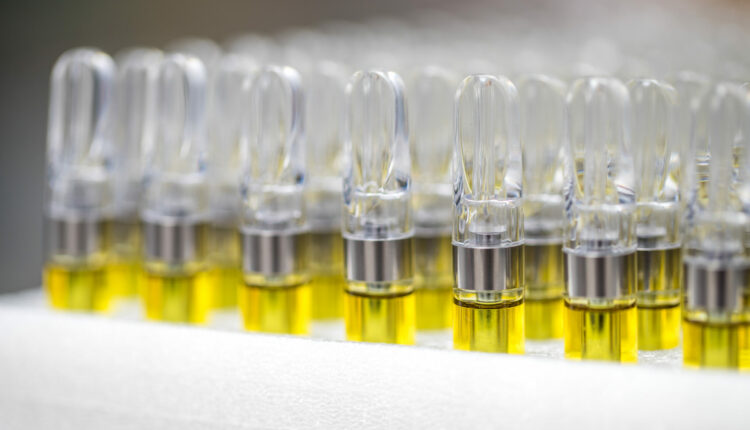 TILT Holdings Announces A Series Of Transactions That Alleviate Its Near-Term Debt Obligations
TILT Holdings Inc. TLLTF, TILT announced a series of transactions that alleviates its near-term debt maturity and further reduces the company's non-revolving debt to $46 million, down from $86.7 million in December 2021.
The company repaid $2 million of debt retiring the remainder of its 2019 senior debt facility, previously extended to February 28, 2023, with no further obligations. Subsequently, on February 15, 2023, the company amended and extended terms with its junior noteholders to provide for amended and restated promissory notes with an aggregate principal balance of $38 million. The amended and restated notes bear a floating interest rate at the higher of 16% or prime +8.5%, and mature in February 2026.
Also on February 15, 2023, the company issued $8.2 million of payment-in-kind secured promissory notes maturing in February 2027 and carrying the same interest rate as the amended and restated notes, in satisfaction of certain outstanding aged and accrued accounts payable held by the junior noteholders.
Approximately 62 million of warrants issued pursuant to the 2019 senior debt facility expired unexercised in November 2022. In conjunction with its issuance of the amended and restated notes, TILT Holdings subsequently issued approximately 92 million warrants carrying a seven-year term. Each warrant is exercisable at any time prior to its expiration for one common share of the company at an exercise price of $0.07084 per common share.
The company completed its previously announced sale-leaseback transaction with Innovative Industrial Properties, Inc. IIPR pertaining to its White Haven, Pennsylvania facility for $15 million, with net proceeds used towards repayment of debt and working capital.
Changes To The Board Of Directors
Founder of Jupiter Research, LLC and former CEO of the TILT, Mark Scatterday resigned as a director of the company. Board designees of the senior debt noteholders, Jane Mathieu and Mark Coleman, resigned as directors of the company as contemplated under the 2019 senior debt facility.
TILT Holdings has reduced its number of board members from six to five. The company has appointed noteholder designee, Adam R. Draizin, to the board. Draizin is with an affiliated entity, Collisto Collaborations, LLC, and is a junior noteholder. The remaining noteholder designee will be appointed at a later date.
__________
This article was originally published on Benzinga and appears here with permission.