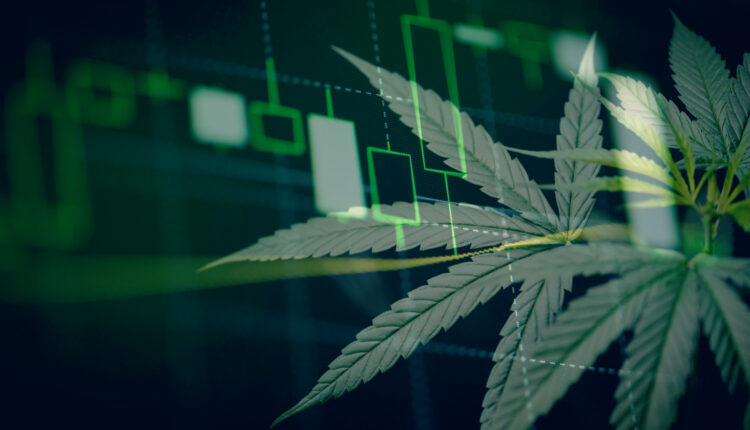 What We Learned in Cannabis This Week
The doldrums of summer are coming to an end and with it came a slew of potco news, which should be no surprise seeing as summer frequently brings market volatility and 2021 has proved to be no exception.
This week we learned that there are deals to be had and acquisitions are ripe to be made. Also, unsurprisingly, cannabis sales continue to hold strong in consumer markets.
A reminder that markets are closed Monday, September 6, in observance of Labor Day.
TerrAscend buys Gage
One of the biggest splashes happened around the Michigan market. New York- and Toronto-based TerrAscend (CSE: TER) (OTCQX: TRSSF) announced a deal to purchase Michigan-based Gage Growth (CSE: GAGE) in an all-stock transaction valued at $545 million. 
As a result of this deal, Gage executive chairman Bruce Linton will be stepping down and Jason Wild will become chairman of the combined company. The future of Fabian Monaco – whether or not he will remain CEO or step into a role more focused on capital markets — is unclear at present. 
TerrAscend believes that Michigan is the third-largest cannabis market in the United States. Sales in the state reached $171 million in July, representing an annual market of about $2.1 billion. 
Keeping an eye on Illinois
​​Next door in Illinois, adult-use cannabis sales continue to crush.
Adult-use marijuana sales in Illinois exceeded $120 million in August, Marijuana Moment reported on Thursday, citing data from the Illinois Department of Financial and Professional Regulation (IDFPR) 
"It's the second highest sales record since the state's recreational market launched last year and the sixth month in a row that sales surpassed $100 million," the report reads.
"Illinois saw $121,933,542 in cannabis purchases last month, with $81,275,830 coming from in-state residents and $40,657,711 from out-of-state visitors. The total sales is slightly lower compared to July's nearly $128 million haul, but retailers had partially attributed the record-breaking sales that month to the music festival Lollapalooza."
iAnthus tries to free itself from Gotham Green
This week Canadian cannabis titan iAnthus (OTC: ITHUF) claimed that Gotham Green Partners LLC are intentionally slow-walking their takeover of iAnthus' U.S. operations. Therefore, CEO Randy Maslow claimed in Ontario Superior Court, Gotham Green should not be granted an indefinite extension to complete the planned takeover.
"His filing in Ontario Superior Court Tuesday came as a response to a petition filed in August by cannabis-focused private equity firm Gotham Green Partners LLC, which has gotten only one of the five necessary approvals to take over iAnthus Capital Holdings Inc.-controlled businesses in the U.S.," Law360 reports.
"Almost exclusively, the lenders have caused the long delays in states where prior regulatory approval of a change of ownership is currently outstanding," iAnthus interim CEO Randy Maslow said in an affidavit.
Apparently, Gotham Green asked the court to push the deadline so it could close its reorganization plan for iAnthus' debt, which would give it more time to obtain necessary approvals from state regulators, owing to change-of-ownership. Maslow claims the lenders' endeavors run up against different state policies intended to prevent companies from hoarding licenses, which in this case triggered regulatory issues owing to Gotham Green's competing ownership issues.
Ayr Wellness buys Natural Medicine
Ayr Wellness Inc. (OTCQX: AYRWF) is buying Pennsylvania-based PA Natural Medicine, LLC, which operates three licensed retail dispensaries in Pennsylvania. The deal is valued at $80 million. An extra $40 million could come available if certain milestones are met. 
TILT Holdings enters the New York Market via the Shinnecock Indian Nation
TILT Holdings Inc. (OTC:TLLTF), a vertically integrated cannabis technology and infrastructure company, announced a new partnership with the Shinnecock Indian Nation that will establish vertical cannabis operations on their aboriginal tribal territory in Southampton, NY.
A subsidiary of TILT has purchased 100% of the Class A membership interests of Standard Farms New York, which will hold a 75% interest in a joint venture with Conor Green for approximately $700,000, in cash and stock. Up to $2.65 million will be paid in additional shares priced at the time of closing, contingent upon certain milestones, like commencement of retail and wholesale cannabis sales.
TILT will provide management services to Little Beach Harvest through the joint venture, which will include funding of up to approximately $18 million in capital expenditures. The 9% debt financing TILT provides is repaid through cash flows monthly and is secured by the assets of the project, which include the cultivation, processing, extraction, and packaging facility; along with the dispensary and wellness lounge.
In exchange for providing management services, Standard Farms New York, and therefore TILT, receives 11.25% of the Nation's gross revenue as well as 18.75% of free cash flows from all Shinnecock Nation cannabis operations during the initial term of up to nine years. The management agreement may be extended up to 10 additional years, pending accomplishment of certain performance-based milestones related to revenue and profitability. The tribe will retain the rest of the profits.