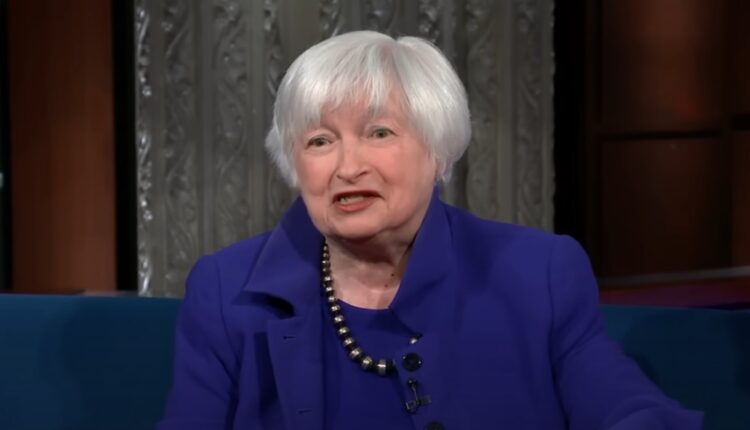 Treasury Secretary Says Regulators Seeking Solutions For Cannabis Banking
At Thursday's Senate Finance Committee hearing, Colorado Senator Michael Bennet (D) asked Treasury Secretary Janet Yellen about the ongoing lack of banking and financial services available to the cannabis industry. Bennet aptly referred to cannabis as more stable than cryptocurrency, which contributed to the closing of New York's Signature Bank last Sunday. He noted the contradiction that marijuana is still federally illegal. 
Yellen responded that "It's something the regulators have been looking for solutions to…as you pointed out, in the case of marijuana, it is against federal law, and that's a barrier, unfortunately, to appropriate banking services for the industry," reported Reuters.
Meanwhile, Majority leader Chuck Schumer (D-NY) continues to meet with other Democratic senators to "ponder the path" that would push cannabis legislation toward approval in this Congress. 
It's All About Federal Legalization
It all comes down to federal cannabis legalization, which was the topic at a SXSW conference in Austin, Texas this week wherein participants agreed that "there's a narrow window for federal cannabis legalization."
Rep. Earl Blumenauer (D), a long-time marijuana legislation advocate, said he was more optimistic than he had been eight months ago though he chided Sens. Booker and Schumer "for not being able to bring a vote on measures passed by the House, saying that their desire for perfect legislation resulted in nothing getting accomplished." 
Republican Rep. Nancy Mace said she doesn't have much hope that legalization will happen this year. Though, she said, if something does "it would need to be done before June." After June, the focus will be on the presidential election, which could delay legalization for another two years, she added.
SAFE Banking
Under federal law, financial institutions are not allowed to provide their services to marijuana businesses even in states with legal programs. Enter the Secure and Fair Enforcement Banking Act of 2021 (SAFE Banking Act) that seeks to resolve this issue – one of the biggest in the industry.
Meanwhile, cannabis stocks Tilray Brands TLRY and AYR Wellness AYRWF seem pleased that cannabis got a positive mention by the Treasury Secretary as they pop at the thought of regulators looking into the banking situation.
__________
This article was originally published on Benzinga and appears here with permission.