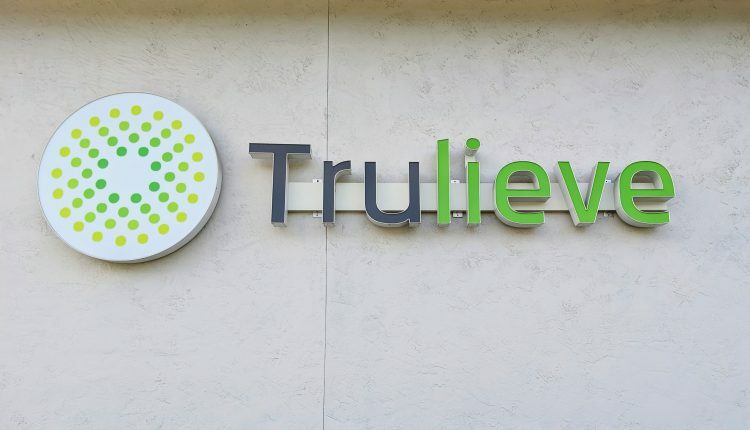 Trulieve Achieves Second Consecutive All-Time High, Shrugs Off Voluntary Share Unlock
Trulieve Cannabis Corp (CNSX:TRUL) (OTCMKTS:TCNNF) attained a second consecutive all-time price high on Wednesday, giving hope that a coveted blue sky breakout has arrived. The strong price action is all the more impressive given a sizable voluntary share unlock which kept some investors on the sidelines. TDR takes a look at the company's recent price action and upcoming earning report.
Although Trulieve hasn't been without its share of steady news flow, its underlying stock is predominantly being driven by strong macro tailwinds. Last month, TDR noted the strong sector price action following the release of the Biden-Sanders Unity Task Force recommendations—outlining plans to decriminalize and reschedule cannabis through "executive action on the Federal level"—and the market has been red hot ever since. As the sector's leading revenue generator and profit generator, Trulieve has been a prime beneficiary of capital inflows, rising ↑42.57% since July 9.
Trulieve has already traded into blue sky breakout territory on a daily basis, the more technically-significant weekly blue sky breakout will be achieved if Trulieve finishes the week above C$23.85 on the Canadian Securities Exchange. The term blue-sky is used to indicate when a stock breaks above all previous resistance or price points. 
Perhaps the most impressive thing about Trulieve's run is the fact that it wasn't supposed to happen at all—or at least not to this convincing degree. With 54,047,133 subordinate voting shares exiting voluntary lockup restriction to insiders on July 25, 2020, many investors believed this potential overhang would throttle upside movement in a stock averaging only 128,836 in daily volume over the past three months. That was an incorrect assertion.
Even in the absence of galvanizing catalysts, Trulieve stock has continued to soar. In the eight sessions since the lockdown lifted on July 25, the company has added another ↑20.49% to its share price, as it continues trading in uncharted territory. 
So far, no insider sales have been filed electronically by insiders into the national System of Electronic Disclosure by Insiders (SEDI), which is keeping the issue off the radar. Securities regulations in Canada generally require corporate insiders to report the details of all buys and sells of company securities within five days of a transaction.
Even so, worry about the share unlock affecting Trulieve common shares seems like a paper tiger in hindsight. The potential for a favorable banking and regulatory environment post- election and prospects for strong earnings results are clearly the catalysts the market is focusing on currently.
Q2 2020 Earning Report on August 12
With Trulieve Cannabis on the upswing, another potential catalyst awaits. The company will release its second quarter 2020 financial results on Wednesday, August 12, 2020, before markets open. Management will host a conference call following the announced that same morning.
Whether the stock can maintain momentum will largely be the byproduct of the strength of upcoming earnings results (meeting expectations vs. convincing top/bottom line smash). Trulieve actually fell 3.93% following its May 20 Q1 2020 earnings results despite top line revenue and adjusted EBITDA numbers that exceeded analyst expectations. After a ↑27.57% rise in six sessions preceding the announcement, it appears profit takers opted to take money off the table on that particular occasion.
Below are forecasts for the current quarter, next quarter, fiscal year 2020 and fiscal year 2021 are as follows:
TDR will have further coverage on Trulieve Cannabis as events warrant.