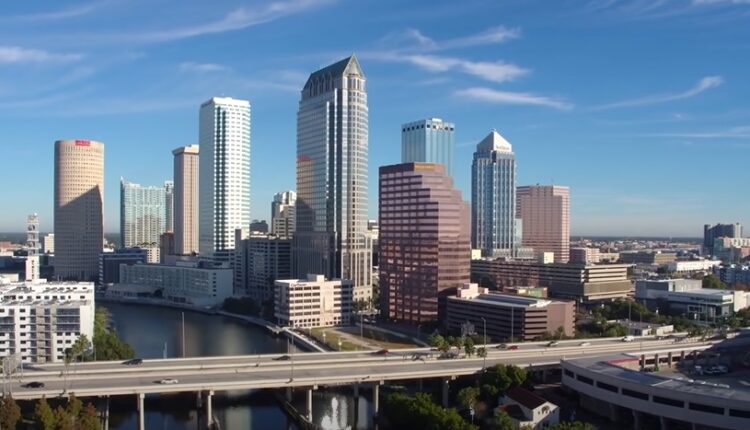 The cannabis sector has taken a major shellacking in 2021, despite fast-rising industry revenues and new recreational markets opening in major states. While glacial federal legislative advancement is a big part of this counterintuitive price action, a new year brings the promise of sentiment change. Thus, TDR looks ahead with our favorite cannabis MSO investments for 2022.
The latest legislative setback occurred in early December as the SAFE Banking amendment—attached to a mainline bill called the National Defense Authorization Act (NDAA)—was stonewalled by Senate Democrats. The amendment would have provided many benefits for smaller cannabis businesses in terms of access to commercial banking and insurance. It could have possibly facilitated in-store credit purchases and anti-money laundering laws would no longer have applied to legitimate cannabis MSO businesses. It could have greatly helped new minority entrants to receive business loans and lines of credit. But it wasn't to be.
In retrospect, it was bad omen when—during late-stage NDAA negotiations—House Majority Leader Chuck Schumer focused on competing legislation. For example, on December 2, Chuck Schumer (or staffer) tweeted out that his Senator cohorts were, "working to pass our Cannabis Administration and Opportunity Act (CAOA) to end the federal prohibition and repair the harm done by the War on Drugs." Clearly, Mr. Schumer has a more encompassing solution than in mind—CAOA draft legislation that includes social justice and federal legalization measures. It became evident that SAFE Banking—and the cannabis language within—was doomed to fail.
Regardless of the setback, calls for the normalization and decriminalization of cannabis commerce are louder than ever. Aside from having support of a majority of state attorneys generals, banking industry trade groups and two dozen U.S. governors, it also gained key support from four senators serving on the Senate Armed Services Committee (SASC).
And just last month, Rep. Nancy Mace—another House Republican—introduced legislation to federally decriminalize marijuana, which included measures that some analysts viewed as more passable than Chuck Schumer's CAOA. Shortly after, Representatives Dave Joyce (R-OH) and Alexandria Ocasio-Cortez (D-NY) introduced bi-partisan legislation to incentivize state and local governments to expunge the criminal records of tens of millions of Americans who have previously been convicted of cannabis offenses.
The drumbeats will only grow louder into 2022 as Mr. Schumer comes under pressure to make good on his SAFE-killing gambit. There appears little doubt SAFE would have gone to conference had he—and powerful Senate allies—supported its inclusion in the NDAA. Now, it's on Chuck's 'Plan B' to fill the void.
Given that new legislative hope will again churn over the next couple of quarters, we believe U.S. cannabis has a strong chance of producing outsized returns in 2022. Even without, Tier-1 MSOS will continue growing steadily as new recreational markets come online (New Jersey, Vermont, perhaps New York [late year]). And cannabis MSO companies remain deeply discounted to retail discretionary stocks in general.
Overall however, we believe that federal legislation of some sort is more likely to pass than not in 2022. Thus, our Top 4 cannabis MSO investments is contingent on the assumption that a federal legislative breakthrough will transpire before the midterms, giving the sector a huge boost in 2022.
The following summaries focus on catalyst drivers that could benefit each company—beyond what the rising tide positive sector sentiment could bring. We focus on a topline view of the equities described, as opposed to the granular.
4. Ayr Wellness – AYRWF
Ayr Wellness is a U.S. multi-state cannabis operator with 67 operating dispensaries across six states. Its dispensary count is currently projected to reach 95 by YE 2022, giving it a Top 7 footprint in the sector. Its biggest presence is in Florida (42 dispensaries), most of which was commandeered upon closing the Liberty Health Sciences acquisition in February. The company has been among the fastest growing upper-tier MSOS, increasing revenue by 111% year over year (YoY), Current projections call for a doubling of production capacity in 2022 to 1.2 million sq. ft., from the 557K sq. ft. to accommodate growth.
The main reason why we like Ayr Wellness here is because of the discounted valuation to its peers. According to FactSet (12/13/21), Ayr has the lowest projected EV/SALES (1.6) and EV/EBITDA (4.7) rank among the Tier-1 cannabis MSOs in its dataset. Projected EBITDA Margin (35%) is at the high end, so the company stands to generate a healthy proportion of operating profit as a percentage of its revenue. Ayr will also roll into 2022 with north of $200 million dollars on its balance sheet after raising an additional $150 million in senior notes in November. That leaves them in position to acquire smaller operators, like the Herbal Remedies Dispensaries deal which got them into Illinois.
Although there's usually a valid reason why a company is afforded a steep valuation discount, the disparity is too stark too relative to the Big 4. Yes, Ayr guided-down in 2022 revenue expectations and 2x price target downgrades by Cantor Fitzgerald in Q4 2021. But we think Ayr bounces backs and corrects some of the growing pains stemming from rapid expansion in 2021. For example. metrics are trending well in Florida, despite some known optimization which needed to take place post-Liberty acquisition.
We think there's fair potential for a valuation catch-up against the major Tier-1s that it currently lags. It really is that cheap. If Pennsylvania can surprise and get an adult-use recreational Bill to Governor Tom Wolf's desk—an added bonus. Ayr is one of the most exposed MSOS in the Keystone state, along with Jushi Holdings and Trulieve Cannabis.
Differentiator catalyst: Substantial valuation discount to its top-end peers; potential Pennsylvania adult-use legalization
3. AdvisorShares Pure US Cannabis ETF – MSOS
AdvisorShares Pure US Cannabis ETF (MSOS) is the first and only actively managed U.S.-listed ETF with dedicated cannabis exposure focusing exclusively on U.S. multi-state operators. The portfolio manager allocates across an investable universe of U.S. companies spanning a variety of cannabis-related businesses.
The Fund is an actively managed ETF that seeks to concentrate, under normal circumstances, at least 80% of its net assets in securities of companies that derive at least 50% of their net revenue from U.S. cannabis and hemp businesses. The Fund primarily invests in exchange-listed equity securities—including common and preferred stock—of mid- and small-capitalization companies, and in total return swaps intended to provide exposure to such companies.
The reason for the inclusion of MSOS on our list is safety. While it won't be the highest-returning security should U.S. cannabis rally next year, it also isn't subject to individual equity risk such as earnings misses, forward guidance rollbacks, rating downgrades etc. Because MSOS is highly diversified, no single holding will impact performance to a material degree. So safety in numbers (holdings) always has a pivotal role in a balanced portfolio.
Differentiator catalyst: Safety through broad equity diversification with concentrated MSO exposure
2. Trulieve Cannabis – TCNNF
Trulieve Cannabis is a U.S. multi-state cannabis operator with 157 operating dispensaries across eleven states, with leading market positions in Arizona, Florida, and Pennsylvania. Of course, the company dominates sales in Florida, where it has 110 operating dispensaries (68 more than Ayr Wellness). As of October 1, 2021, Trulieve had 50% of market share for flower despite only operating 28% of the state's dispensaries. The company is known for strong branding, quality and consistent flower.
Trulieve is also the industry's most profitable U.S. cannabis operator by a wide margin. In 2Q 2021, the company posted revenue of $215.1 million and Adjusted EBITDA of $94.9 million and gross margins of 67%. They are a cash flowing generating machine unlike any other.
Over the past year, Trulieve has done a great job transitioning from virtual single-state operator status to national player. The biggest of several acquisitions was the purchase of Harvest Health & Recreation, announced in May, which netted the company over 30 dispensaries and associated cultivations facilities in Arizona. This gave Trulieve its first significant presence in the western United States.
No need to overthink this selection: buy the best in anticipation it will produce the best returns in a bull market. The company is the most profitable, among the best managed, and has the bulk of its dispensaries positioned in high-value jurisdictions. It is also well-positioned in Pennsylvania, where it has 17 affiliated retail locations. A surprise adult-use legislative win would be a great win.
Differentiator catalyst: Most profitable MSO by a substantial margin; potential Pennsylvania adult-use legalization
1. Curaleaf Holdings – CURLF
Curaleaf Holdings is a leading provider of consumer cannabis products in North America and internationally. In the United States, Curaleaf currently operates in 23 states with 113 dispensaries, 25 cultivation sites, and employs over 5,200 people. The company is the highest pure-play gross revenue generating MSO, with Q3 2021 revenue of $317 million—representing sequential growth of 2% and YoY growth of 74%. The current 17-analyst average revenue estimate for FY 2022 is approximately US$1.64 billion, which will be boosted by adult-use sales starting in New Jersey, and possibly, New York. Unlike its domestic competitors, Curaleaf has developed international operations to take segue into European markets that appear ready to unlock.
Curaleaf International (formerly EMMAC Life Sciences Group) is the largest vertically-integrated cannabis company in Europe with a unique supply and distribution network throughout the European Union. Its wholly-owned subsidiary, Adven GmbH, launched its own medical cannabis products in Germany in Q2. Overall, Curaleaf International owns 8 hectares of licensed cultivation (with the ability to expand to 20 hectares), import & distribution capabilities in the U.K., Germany, Italy, Switzerland, Portugal and 2 operating EU-GMP processing facilities and labs.
It's this focus on international which has us bullish on Curaleaf. With Germany's governing parties having a formal agreement to legalize cannabis measures when they take power, adult-use allowance is a probable scenario in 2022. That gives Curaleaf important first-mover advantage and plenty of news cycle power if legalization comes to pass.
The German economy is the 4th largest in the world with annualized GDP of $4.0 trillion and a per capita GDP of $46,560. And of course, they are a primary policy setter in the E.U., which will promote broader legalization measures throughout member states.
While impending European (and Israeli) revenues will be negligible compared to overall revenues, the fact that Curaleaf is established during this paradigm shift is a big deal. No other MSO has significant operations in European. Along with potential U.S. federal legislation, these double ocean catalysts should play well for the stock and keep Curaleaf's valuation premium intact.
Differentiator catalyst: Strong likelihood that Germany legalizes recreational-use cannabis