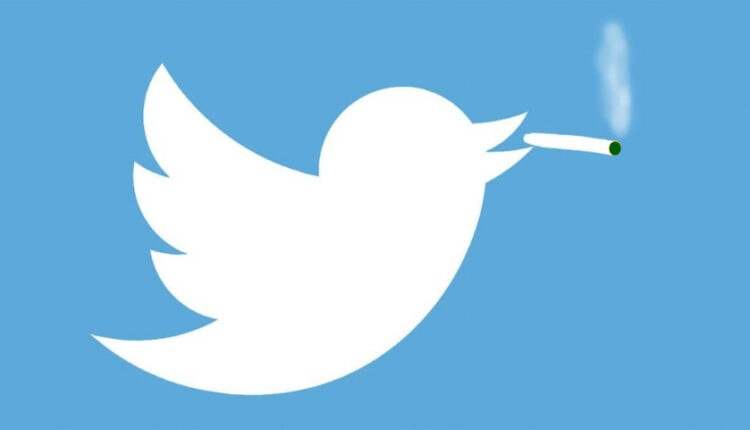 Twitter To Allow Advertisements For Cannabis, THC Products In The United States
Twitter updated its policy to allow for greater promotion of cannabis-related content and advertising, which was previously restricted under the policy guidelines.
Under the updated policy, Twitter now allows for advertising and promotional content related to legal cannabis products and services, as well as for content that promotes education and research about cannabis.
Specifically, the new rules will allow advertisers to promote brand preference and informational cannabis-related content for the following product and service categories:
CBD (Cannabidiol) and similar cannabinoid products
THC (Tetrahydrocannabinol) and similar products
Cannabis-related products and services. Examples include, but are not limited to: delivery services, labs, growing technology, search engines, events, etc.
As Adcann points out, American cannabis companies, brands and purveyors will need to pass through a Twitter advertiser approval process to ensure they are legitimate and educated on the platform. Once approved, industry marketers will have access to Twitter's entire suite of advertising products including promoted tweets, promoted product opportunities, location-specific takeovers, in-stream video sponsorships and partner publication features. 
However, Twitter's policy still prohibits the promotion of illegal drugs or drug paraphernalia, and any content that promotes or glorifies drug use.
Twitter Stands Out Among Social Media Platforms
Twitter's policy is also a clear divergence away from other social media platforms more pronounced anti-cannabis stance.
For example, Facebook does not allow advertising of cannabis or related products on its platform. This is due to the fact that cannabis is still illegal under federal law in the United States, where Facebook is headquartered. As such, Facebook's advertising policies prohibit the promotion of any products or services that are illegal, including cannabis and related products.
There are some limited exceptions to this policy, such as advertisements for industrial hemp or advocacy for the legalization of cannabis, but these ads are subject to strict regulations and must comply with local laws and Facebook's advertising policies. It's important to note that advertising policies and regulations can vary by country and region, so there may be some loopholes or workarounds in regions where such policies are not expressly prohibited.
The update to Twitter's policy reflects a growing acceptance and normalization of cannabis in many parts of the world, as well as the increasing recognition of the medical and therapeutic benefits of cannabis. It also provides an opportunity for cannabis companies and advocates to use social media to promote their products and ideas, and to engage with a wider audience.
No word on whether Twitter's policy is set in stone, but traditionally the company reserves the right to change or may make further updates or changes to its advertising policies in the future. Additionally, the legality of cannabis varies by jurisdiction, and companies and individuals should ensure that their promotional and advertising activities comply with local laws and regulations.