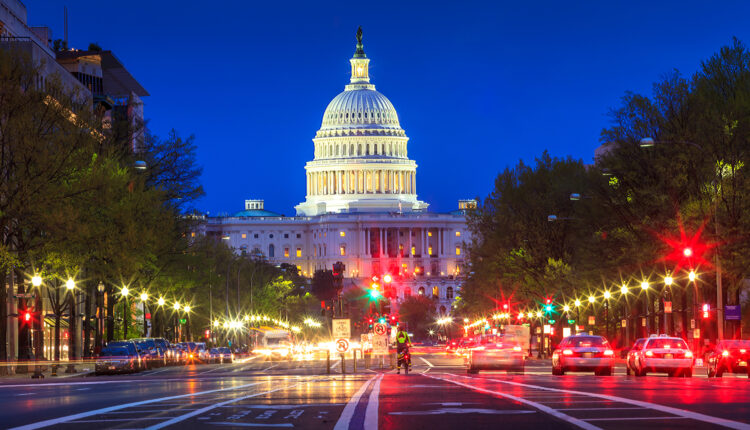 U.S. House of Representatives to Vote on Cannabis Legalization Next Week
After confirming weeks ago The House of Representatives would vote on a federal marijuana legalization bill before the end of the year, House leadership announced this morning that the vote would happen within the next week.
The Marijuana Opportunity, Reinvestment and Expungement (MORE) Act will receive a full floor vote late next week, sometime between Wednesday, December 2 and Friday, December 4, according to an announcement from House Majority Leader Steny Hoyer.
If passed, the MORE Act would end cannabis prohibition and criminalization by descheduling it, giving states the freedom to enact and uphold their own legislation around its production, sale, possession and consumption. The MORE Act would increase opportunities for existing businesses while removing barriers for those still seeking to gain entry by facilitating paths to expungement for low-level convictions associated with marijuana, giving small businesses the opportunity to be eligible for federal grants, and removing threats of deportation for those involved in existing state-legal industries, among other benefits.
It would also impose a federal five percent tax on sales, with that money being reinvested into communities that have been disproportionately impacted by the war on drugs. With hearings over the coming week, these details could be amended.
Currently, nearly 250,000 Americans are employed in state-legal cannabis industries, four times the number of jobs specific to the coal industry, according to NORML. With the recent passing of cannabis legislation in four more states, soon two thirds of Americans will have access to adult-use cannabis. Pre-election data showed that over two thirds of Americans supported cannabis legalization at the federal level.
In the week following the election, U.S. Democratic Representatives Earl Blumenauer of Oregon and Barbara Lee of California, co-chairs of the Congressional Cannabis Caucus, wrote to their congressional colleagues seeking support.
"One of the biggest winners of the 2020 election was cannabis reform. Americans in five very different states voted overwhelmingly to liberalize their cannabis policies, and it is clearer than ever that the American people are demanding a change to outdated cannabis laws," they wrote.
"There's no question: cannabis prohibition will end soon. We should lead the way by passing the Marijuana Opportunity Reinvestment and Expungement (MORE) Act. The recent success of cannabis reform in states around the country should give us a new sense of urgency to ensure Congress catches up with the American people."
"This floor vote represents the first Congressional roll call ever on the question of ending federal marijuana criminalization," said NORML political director Justin Strekal in a press release. "Americans are ready to responsibly legalize and regulate marijuana, and this vote shows some lawmakers are finally listening."