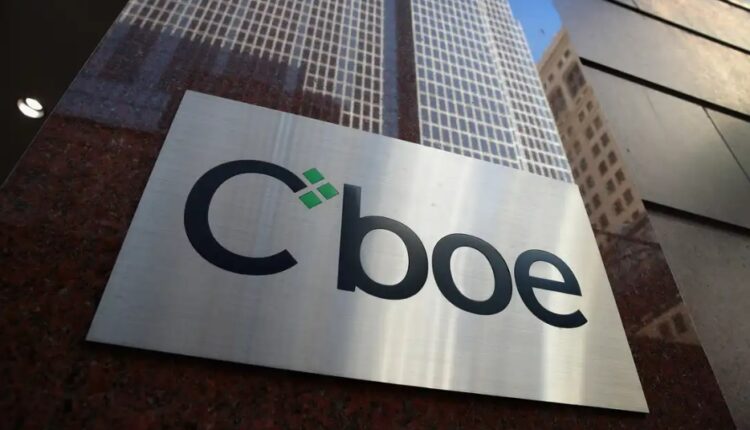 Verano Commences Trading On Tier-1 Stock Exchange, Cboe Canada
Verano Holdings (OTCMKTS: VRNOF) has begun a new chapter in its history as a public company. The multi-state operator with 134 dispensaries in 13 U.S. states has graduated to Cboe Canada, a Tier-1 stock exchange which provides an augmented listing experience for issuers.
Formerly known as the NEO Exchange, Cboe Canada, competes directly against the Toronto Stock Exchange and is positioned as Canada's premier stock exchange dedicated to the purpose-driven Innovation Economy. Having been operational since 2015, Cboe Canada serves as a haven for those in pursuit of benefits not readily available on junior exchanges.
Specifically, Verano looks to capitalize on the following attributes with yesterday's migration to Cboe Canada:
Broader Global Exposure
As a senior stock exchange that is part of a global network of exchanges through Cboe Global Markets, Cboe Canada offers a significantly higher greater reach than Verano's previous listing venue, the Canadian Securities Exchange, and a higher market share of volume traded in Canada.
Cboe's ultimate objective is to facilitate corporate and ETF listings across all its exchange platforms, presenting issuers with unmatched global reach and access to investors, unified account and product management, and centralized operational backing.
Eligibility for Index Inclusion
With yesterday's migration, Verano shares will be eligible for inclusion in indexes built by the Morgan Stanley Capital International (MSCI) and Financial Times Stock Exchange (FTSE)—two of the largest index firms in existence today.
Both MSCI and FTSE are renowned providers of global equity indices and analytics, widely used by investors and financial professionals as benchmarks for various markets and regions. These index funds are designed to provide investors with exposure to a broad range of stocks in a particular market, sector, or region, depending on the specific index being tracked.
Inclusion in any funds going forward will serve to enhance liquidity in the listed shares.
Improved Market-Making Activity
Verano anticipates that Cboe Canada's market-making services will create a more efficient and stable market for its share listing. The exchange is an affiliate of Cboe's MATCHNow network, Canada's largest equity Alternative Trading System (ATS) and dark pool, accounting for approximately 5% of Canadian volume trade.
Combined, both Cboe Canada and MATCHNow facilitate over 15% of all volume traded in Canadian-listed companies.
U.S. Listing
With U.S. cannabis banking reform and probable rescheduling on the horizon, the timing of a switch to a Tier-1 exchange makes good business sense. As industry normalization approaches, the potential for migration or dual listing on a U.S. exchange becomes more apparent. With Verano Holdings now listed on Cboe Canada and subject to higher listing standards, the company is positioned well for future entrance into the U.S. public markets, pending the outcome of cannabis reform efforts at the federal level.
Of note: a change in listing exchange does not have an impact on the ownership positions of existing shareholders. Ownership positions built-up while listed on the CSE continue to exist unchanged upon today's migration.
At publishing time, Verano Holdings stock was higher by 0.13c to $6.39 (2.08%) on the Cboe Canada exchange.