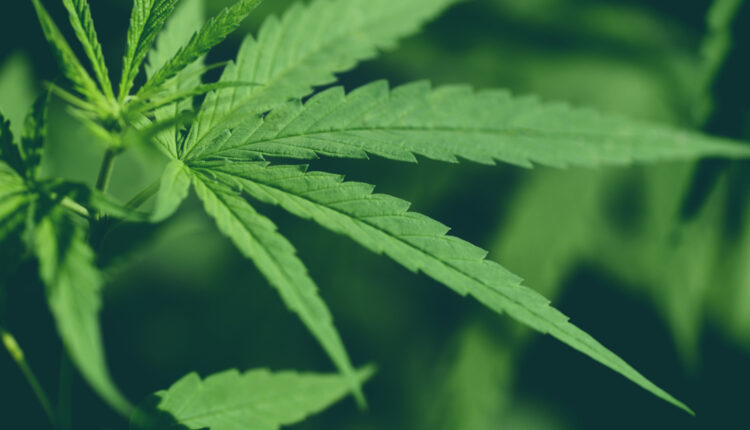 Virginia House Panel Denies Recreational Cannabis Legalization Effort
Virginia lawmakers struck down a push to legalize and set a framework for retail sales of recreational cannabis on Tuesday.
According to Virginia Mercury, the House General Laws Subcommittee members failed to advance two separate measures that would have allowed sales of marijuana to adults aged 21 and older.
Even though the vote on HB 1464 from Del. Keith Hodges (R-Gloucester), which sought to set up a framework for creating a retail cannabis market in the state wasn't unanimous, it failed 5-2 with Republicans being against it. The other measure, HB 1750 from Del. Michael J. Webert (R-Fauquier), which would have allowed Virginia Cannabis Control Authority to issue marijuana licenses in 2024, was also killed by the committee members.
NORML Development Director JM Pedini called the vote "another stunning failure of leadership on cannabis policy."
"Absent a regulated marketplace, consumers of cannabis products don't know whether they're getting a safe, tested product or one contaminated with potentially dangerous adulterants," Pedini added.
Hodges is also aware of all the dangers of the illicit marijuana market.
"If we do nothing, we have a problem on our hands," he said before subcommittee members on Tuesday night. "And we need to protect the citizens of Virginia from the illicit market."
Meanwhile, the Democratic-led Senate continues to work on their separate measure to legalize adult-use sales, even though the move from the members of the GOP-led Virginia House of Delegates signal there will not be any major cannabis policy changes.
On Friday, the Senate Rehabilitation and Social Services Committee members greenlighted an amended bill that would allow medical cannabis providers to launch sales of recreational marijuana next January.
State Sen. Adam Ebbin, who sponsored the bill, said medical cannabis operators will need to pay a fee to be able to enter into five franchise agreements with applicants coming from communities that have been historically economically disadvantaged who would be able to launch sales on the first day of 2024. Other applicants will have to wait six more months.
The Old Dominion became the first state in the South to legalize adult-use cannabis in April 2021 after lawmakers approved several changes to cannabis bills SB 1406 and HB 2312.
__________
This article was originally published on Benzinga and appears here with permission.