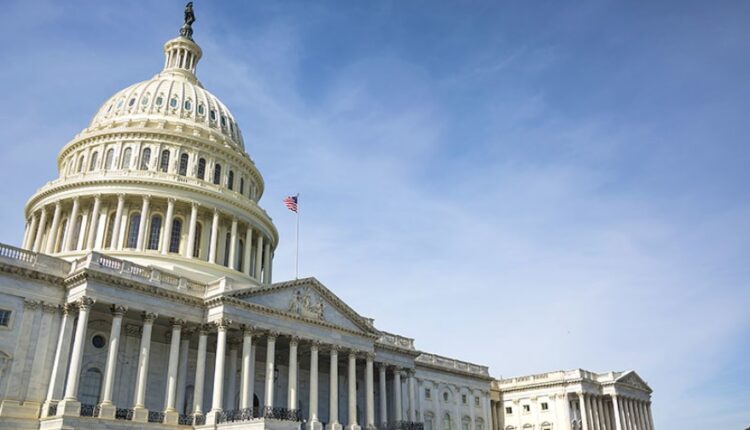 Would SAFE Banking Allow MSOs To Uplist Onto Major U.S. Exchanges? The Experts Weigh-In
The SAFE Banking Act, a measure that would protect banks that work with legal cannabis businesses, made a resurgence in the House last week. Originally passed in September 2019, the most recent attempt to include the provisions in the end-of-year COVID-19 stimulus failed amidst bitter partisanship. But now, SAFE is getting another chance.
It was reintroduced in the House last week, and quickly reintroduced into the now Democrat-controlled Senate this week. The Senate version of the bill is being sponsored by Senators Jeff Merkley (D-OR) and Steve Daines (R-MT), and is currently backed by 27 other co-sponsors, while the House version has over 100 co-sponsors.
With the Democrats in control of Congress, the Senate, and the presidency, there is optimism that the SAFE Banking Act can actually go the distance to President Biden's desk for ratification.
While the benefits of more accessible banking access for cannabis operators and record expungement for those disproportionately affected or unjustly convicted are obvious, the pressing question for cannabis investors is more acute. They want to know whether the passage of SAFE Banking would finally allow U.S. multi-state operators (MSOs) listed on Canadian exchanges to be eligible to list on major exchanges stateside. In other words, does SAFE Banking give MSOs safe passage to uplist on the New York Stock Exchange (NYSE) or NASDAQ?
The ability to access a deep pool of rank & file and institutional investment is a big deal, as veterans of the Great Canadian cannabis bull run (circa Q2-Q3 2018) can attest. Along with the reformation of IRS Tax Code 280E—which precludes cannabis companies from making certain federal tax deductions or credits available to most businesses—the ability to uplist is perhaps the single biggest catalyst that could impact MSO share prices in a positive way.
However, there is significant skepticism as to whether SAFE Banking will ultimately mean safe passage. Among the primary arguments against: cannabis would remain illegal at the federal level; a fact that will take many months to remedy. While we don't have a definitive answer to this complex question, we present the expert's viewpoints on this issue, given what they know today.
So without additional editorialization, here's what the experts are saying about the potential for U.S. MSOs to uplist onto major exchanges as they understand it.
It's our view, and we're very active in Washington, that it will be very difficult to get full legalization of cannabis this year but we do think it may happen over the next 2-3 years. And certainly we'll get SAFE Banking, which will allow, hopefully, U.S. companies that are operating in U.S. markets to list in the United States.

Boris Jordan, Curaleaf Holdings Execitive Chairman (February 11, 2021)
Well, there is a likelihood—I don't know if it's high—but I think there's a likelihood that the New York Stock Exchange and the NASDAQ would open up to plant touching businesses if the SAFE Banking Act is passed… If that happens then, obviously, institutional capital will flow into the—you'll have companies that are listed on the CSE right now uplist to the NASDAQ and New York Stock Exchange.

Matt Hawkins, Managing Partner Entourage Effect Capital (March 18, 2021)
The current language of SAFE doesn't expressly allow uplifting, and doesn't expressly prohibit it. The new FINCEN and AML guidance that SAFE will trigger to be issued (what exchange and regulator decisions are guided by) is where the real work will be done on uplisting.

Brady Cobb, CEO of Bluma Wellness (March 18, 2021)
If SAFE does end up including the safe harbor, then we could (and very likely would) see rapid uplists by MSOs (many of which are already or just about to become full-fledged SEC reporting companies with U.S. GAAP financials audited to PCAOB standards), better trading accessibility and perception benefits imparted by trading on major exchanges typically translate to higher multiples.

Bengal Capital Newsletter (March 19, 2021)
"We're always in discussions with the Canadian exchanges. Something's gonna happen this year for U.S. cannabis players in terms of uplisting,"

Curaleaf Executive Chairman Boris Jordan, in response to whether U.S. publicly traded cannabis companies will be able to uplist to major stock exchanges if the U.S. Congress passes marijuana banking reform legislation (March 10, 2021)
TDR will have additional coverage as Safe Banking makes its way through Capitol Hill and further clarity on the issue emerges.