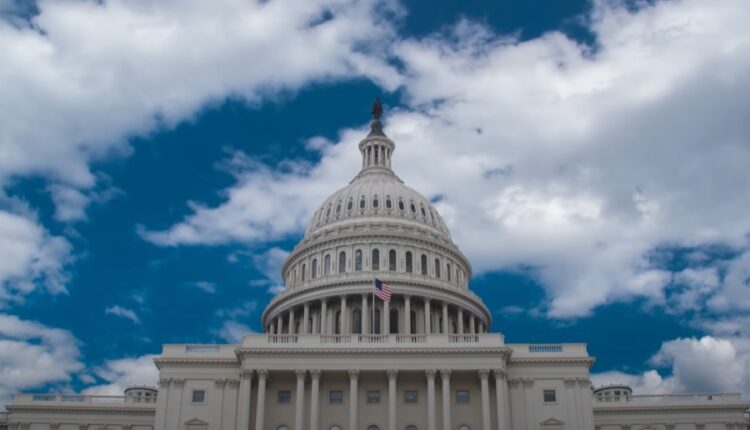 Zuanic & Associates: In The Capitol Building On 4/20—Will It Matter?
By Pablo Zuanic: On Thursday 4/20, nine members of Congress – four Senators and five Congressmen/women – will speak inside the Capitol Building regarding Marijuana Reform. The event is unprecedented, both in terms of the number of speakers and the in-depth cannabis reform discussions that will take place inside the Capitol Building. On 4/20 of all days. But, if you go by moves in cannabis stocks, trading at all-time lows (~90% down from the Feb'21 peak), this historic event will be a non-event. 
Before we delve into Thursday's packed agenda (a 3-hour marathon), let's try to understand this lack of excitement. Sentiment on cannabis stocks is primarily driven by the investor outlook on reform, and too often many have cried wolf. 
There have been three "waves of excitement", starting with the Biden election and the GA runoffs (which drove the MSOS ETF from 21 to 55); the introduction of the States Reform Act by Representative Nancy Mace (Nov 2021); and the expectation that the SAFE Banking Act would pass in 4Q22 (a 55% jump in MSOS from late Sep'22 to early Dec'22). But as "nothing happened", investors are now incredulous and have pretty much deserted the space. The MSOS ETF is now at 5.40.
All this said, we disagree with the narrative that "nothing happened", or that it was all about "empty promises by politicians". If we take SAFE, for example, supposedly there were high-level discussions both in the Senate and the House late last year. Even though Sen Schumer never put SAFE up for a vote in the Senate (neither did his predecessor as Senate Majority Leader, Mitch McConnell), as he was initially focused on passing his comprehensive reform bill (CAOA), he did to try to attach it to other must-pass legislation in the lame duck. Most people focus on the fact that his belated efforts failed, and that he ran out of time to table SAFE on its own. But perhaps we should think of this as a glass half-full. Why?
Leading Senators and Representatives, and their staffers, became more acquainted with the details and nuances of SAFE, and why it matters and is so badly needed by the industry (safety, security, funding). Importantly, these late innings discussions at high levels inside the Capitol, helped the left and the right to better gauge what was doable/passable. We think this body of learning matters, it is significant, and may set the table for SAFE to actually pass in this split (118th) Congress. Really.
Maybe Thursday will shed light on all this? According to the published agenda for "The Congressional Forum" (hosted by the National Cannabis Policy Summit), Senators Schumer (D-NY), Hickenlooper (R-CO), Merkley (D-OR), and Rosen (D-NV), plus Representatives Blumenauer (D-OR), Joyce (R-OH), Lee (D-CA), Mace (R-SC), and Mast (R-SC), will all speak.
As per the said 4/20 agenda, in their respective panels, Senators Merkley and Rosen will discuss "banking" (25min); Rep Joyce and Sen Hickenlooper will discuss "preparing" (30min); Reps Mace and Mast will discuss "conservatives for cannabis reform" (25min).  Then, "special remarks" are also on the agenda with Sen Schumer (20min), Rep Blumenauer (15min), and Rep Lee (5min), all speaking. The event will also include a panel with speakers from four groups (ACLU, AFP, DPA, LEAP) on the subject of social justice.
Will all this matter? It is not clear at this moment whether the speakers will take questions. That said, in the various speeches, we will look for three things: tone, SAFE, and "do-ability". Will the tone remain confrontational (a la Sen Booker in July'21) showing unwillingness to compromise, or will the tone be more conciliatory with the speakers agreeing that the only path forward is a more gradual approach?
Regarding SAFE, will the speakers indicate a Senate and House version could be introduced this year? How many sponsors will each version have? Imagine a Senate version of SAFE with 60 co-sponsors. Regarding "do-ability", we could keep an eye on comments by Representative Joyce. We see him as the SAFE heir (from Rep Perlmutter, D-CO, retired), now driving the process forward, and wonder about his views on the probability SAFE could actually get committee hearings and a vote in the Republican-controlled House.
Also, on the subject of do-ability, a bare-bones SAFE has greater chance of passing than one with too many add-ons (HOPE and GRAM at most). Any other bills that require funding (SBA help; veteran equal access; 280E removal) are likely to take-away votes from SAFE, as would any other bill that would likely require passage of a broader regulatory framework. We are surprised Rep Carter is not part of the line-up, and this makes us think stock exchange uplisting (CLIMB) is less likely, at least for now. 
In our view, what all the speakers say on Thursday will matter to cannabis stocks. 
Or will all the speakers just pass the buck to the White House and the DOJ? Of course, there is no harm on these speakers calling on the DOJ to shed more color on the scheduling review of cannabis (more transparency, timing) mandated by President Biden, and or calling on the DOJ to announce its "new cannabis doctrine" (say, something akin to the Cole Memo of 2013). But we would rather have this 118th Congress at least pass one piece of cannabis legislation before the next election cycle: SAFE.
__________
This article was originally published on Benzinga and appears here with permission.