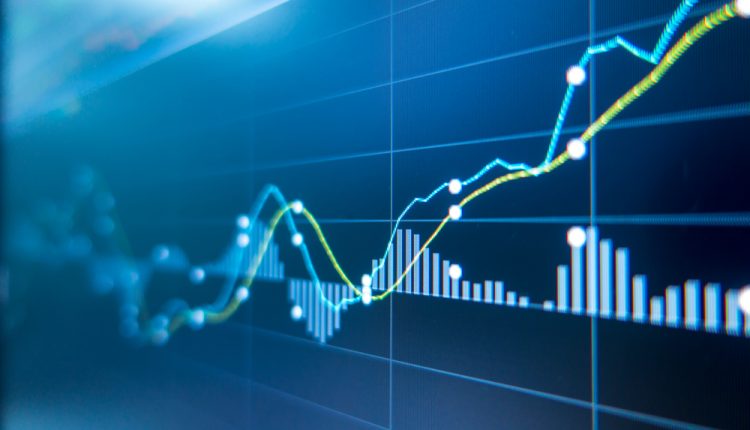 A Look At DeFi Technologies' Fiscal 2021 Financial Results
DeFi Technologies is in the news after releasing its fiscal 2021 financial results.  These figures are important in the context of cryptocurrency investing as DeFi Technologies is a publicly traded company.  DeFi is traded on the NEO with the symbol of DEFI.  The stock is also traded on the over-the-counter market with the symbol of DEFTF.  DeFi is also traded on the GR with the symbol of RMJR.  Let's take a look at the company's fiscal 2021 financial results.
Breaking Down DeFi's Numbers
DeFi's financial results show the company's total revenue is up slightly more than 410% on a year-over-year basis. The company's total revenue reached $15.1 million. As of the final day of 2021, DeFi amassed $363 million of assets under management through its fully owned Valour subsidiary.
The Valour subsidiary is responsible for DeFi's collection of exchange-traded products, commonly referred to as ETPs. Valour's Ethereum Zero and Bitcoin Zero ETPs are listed on the Frankfurt Zertifikate AG exchange, often simplified to simply the "Frankfurt Exchange."
Business Highlights From The Recent Quarter
DeFi rakes in revenue by bridging the gap between players in decentralized finance and conventional capital markets. The company's fourth quarter highlights include launching the first-ever Uniswap ETP in the Nordic Growth Market as well as the aforementioned Frankfurt Exchange. The company also debuted Solana Nodes used for participation in network staking and governance.
DeFi recently announced a preferred partnership contract with one of the top private crypto banks in Switzerland. The company's new business partner in the venture is SEBA Bank. DeFi's brass is also proud to announce its Valour subsidiary's Ethereum Zero and Bitcoin Zero ETPS will be listed on Amsterdam and Euronext Paris exchanges. Furthermore, DeFi will spearhead a series C investment with its new partner in SEBA Bank.
Demand Is On The Upswing
The reveal of DeFi's latest financials also presented an opportunity to delve into the heightened demand for the products provided by its Valour subsidiary. Part of the demand is the result of the Web 3.0 ecosystem growing faster than most anticipated. The Chief Executive Officer of DeFi, Russell Starr, noted that the launching of eight ETPs along with plans for several other ETPs in the year ahead will catalyze growth.
Starr also touched on how he expects the launching of even more trailblazing ETPs related to DeFi gaming, the metaverse and crypto in anticipation of rampant growth. Starr rounded out his comments by congratulating his team for their hard work that culminated in the generation of more than $15 million in its initial year of business. This accomplishment is all the more meaningful considering the company did not start earning staking revenues until he third quarter.
Valour Figures Of Note
DeFi's Valour subsidiary is particularly important as it is the company's ETP wing. Valour's growth is highlighted by a $363 million AUM. DeFi's aggregate revenue after Valour's acquisition one year ago amounts to $10.6 million along with $4.7 million in net income.
A Quick Look At The Liquidity Situation
Cryptocurrency investors will be happy to know DeFi has a robust liquidity position, holding cash slightly in excess of $9 million. All in all, DeFi's aggregate assets amount to just under $460 million. The company had $11.5 million in working capital as of the last day of the year in 2021. Though DeFi's fourth quarter financial results show aggregate revenue of $15.1 million, it had a net loss of $50 million along with an adjusted net loss of slightly more than $2 million that does not include $29 million of share-based compensation.