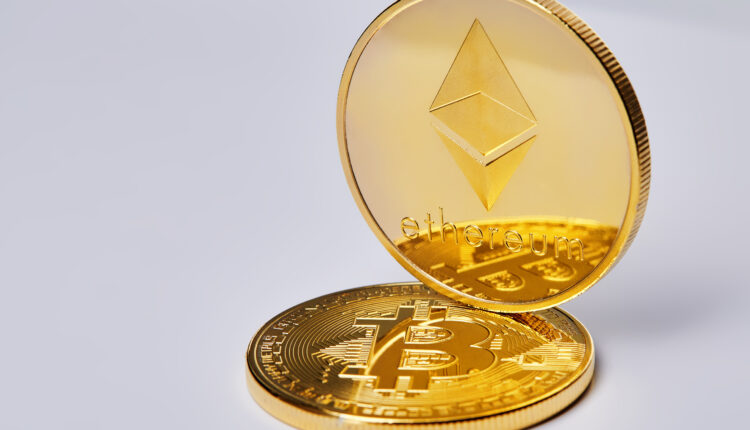 Are Crypto Regulations Closer Than Expected?
The entire crypto landscape has been rocked to its core. BTC and ETH are going below two-year lows, and many altcoins have been wiped out. This volatility has made many investors realize crypto may need to be regulated.
Regulations have been talked about, but nothing is down on paper
Asset managers need regulatory precedent for future products
The sophistication of cryptocurrency products and retail understanding is widening
Both the head of the SEC and CFTC commented on cryptocurrencies. The SEC individually has limited power in this jurisdiction because crypto is forefirst a 'commodity' and not a security. This is why they have enlisted the help of the CFTC for policy. As crypto becomes further adopted, they will be further product launches for various derivatives that the CFTC covers. Currently, there is no policy by the CFTC only that cryptocurrencies are considered 'digital assets' This is the stance of the CFTC currently on cryptocurrencies for now.
"These (cryptocurrency) technologies have the potential for significant or even transformational impact on CFTC-regulated markets and the agency itself. One of the most recent marketplace developments driving interest is the rise in prominence of digital assets." Source: (https://www.cftc.gov/digitalassets/index.htm) 
These regulatory bodies realize the potential for cryptocurrencies. From Defi protocols to NFT's there has been a rapidly growing ecosystem around these tokens. Regulations shouldn't destroy these ecosystems; merely put safeguards in place. Crypto regulations should seek to protect investors, not punish them.
The main question yet to see is will crypto become 'centralized'? The question implies that crypto is already decentralized. However, the top 100 holders of Bitcoin own 10% of the total supply, and the next 9,000 own 22% of the global supply. This means 32% of Bitcoin is centralized across 10,000 accounts. This means that there is little distribution across all holders. The centralization of these assets will only increase with future regulations. Regulators need to democratize crypto as an asset class before focusing on the impacts of decentralization.
What Does Regulation Look Like?
There need to be stringent rules surrounding these assets' promotion distribution and stability. Institutions have adopted crypto not because of its usability but for its store of value. As an asset crypto, the top has been tricky to hold, but early adopters like Grayscale have moved quickly to capitalize. As with most niche sections technology, the products are moving faster than regulators. Even with future regulation, cryptocurrencies have cemented themselves as important to the financial ecosystem. Cryptocurrency is an important section of the financial markets that have shown abilities to improve financial technology solutions. Regardless of the technology, there need to be rules for asset managers and investment advisors surrounding the role of cryptocurrencies in portfolios. This means that there needs to rule in place for asset managers.
Even further than asset managers, there needs to rule in play for retail investors. The ownership of cryptocurrencies is scattered between wallets and brokerage accounts. Exchanges like FTX have sophisticated products that investors can use to trade these coins. The use of derivative products has increased access to leverage. However, increased scrutiny into many of these crypto-related products will increase with the recent price collapse.
In addition to the sophistication of these products, there needs to be comprehensive monitoring of crypto rug pulls and scams. Many altcoins have turned out to be frauds, and with regulatory backing, there should be fewer incidents. Regulations are needed for crypto to succeed. This will increase overall adoption and give more clarity on the use cases. I would watch out for any language pertaining to the web3 aspect of crypto. There needs to be user freedom within these ecosystems. If that red line is crossed, I would tread carefully when looking at tokens.