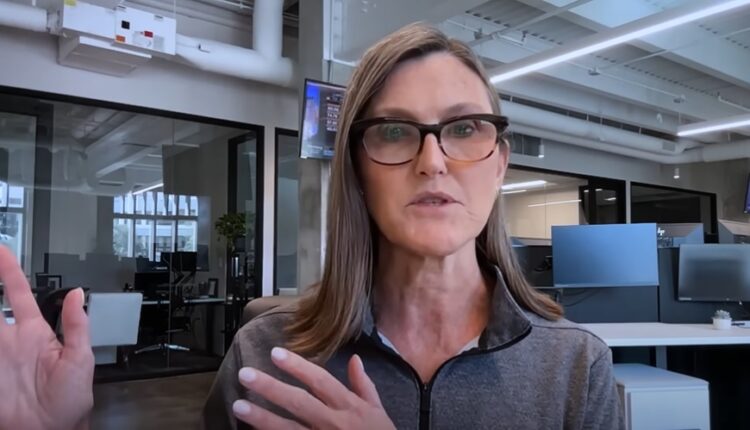 Binance's Fall Is Coinbase's Gain, According To Cathie Wood
Ark Investment Management CEO Cathie Wood declared that Coinbase Inc COIN, the world's second-largest cryptocurrency exchange, is poised to benefit given that rival exchange, Binance Holdings, is facing regulatory issues in the U.S.
Wood believes the disappearance of Binance, their main competition, will give Coinbase a stronger foothold in the market. 
"We have Binance under increasing regulatory scrutiny for more criminal activities, fraud being one of them, therefore we have the competition for Coinbase disappearing, so that's a good thing longer term for Coinbase," Wood told Bloomberg on Thursday.
This comes as both exchanges face regulatory crackdowns over allegedly peddling unregistered securities, with the Securities and Exchange Commission (SEC) suing them just this week.
On Tuesday, despite Coinbase's stock experiencing a 12% decline following the SEC lawsuit against the firm, Wood's ARK Investment Management bought over 419,000 shares at an estimated valuation of over $21.6 million.
According to Wood, Binance is undergoing increasing regulatory scrutiny for several criminal activities, with fraud being one of them. 
However, Coinbase is not being accused of any criminal activities despite questions regarding its status as a security and staking practice. Despite this, Ark Invest is still the fourth-largest holder of Coinbase and has added to its stake for nearly a year.
Meanwhile, Wood still has faith in her target for Bitcoin BTC/USDvaluing the cryptocurrency at $1 million. She believes that the more uncertainty and volatility there is in global economies, the more confident Ark Invest becomes in the token. 
Cathie Wood is an influential figure in the world of investment management and the founder of Ark Investment Management LLC. Ark Invest is an investment management firm that specializes in actively managed exchange-traded funds (ETFs) focused on disruptive and innovative technologies.
Cathie Wood gained widespread attention and acclaim for her bold and forward-thinking investment strategies, particularly in the field of disruptive technology and innovation. She has a strong belief in the transformative power of innovation and has become known for her long-term investment approach, often targeting companies that have the potential to reshape entire industries.