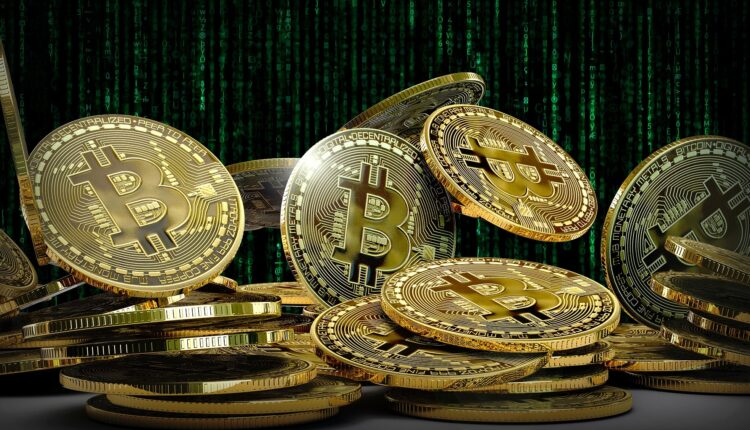 Bitcoin Dips Below $40,000 Benchmark
The $40,000 trading level has emerged as an important psychological benchmark in the context of bitcoin.  The cryptocurrency recently slid below this figure for the first time in half a month.  Though bitcoin is clearly quite volatile, its movement below the $40,000 threshold has some cryptocurrency investors concerned.
Is Bitcoin Poised To Pop Or Bust?
The movement of bitcoin below $40,000 has some traders thinking it is time for the cryptocurrency to spike. Plenty of those who have been waiting on the sidelines with ample dry powder have held out until the cryptocurrency has dropped to the $40,000 mark. The stock dropped more than 7% on Thursday alone, marking the steepest loss in nearly a month. Furthermore, the Dow Jones Industrial Average dropped in unison with bitcoin on Thursday, suffering its worst day of the new year.
At its lowest, bitcoin reached a floor of $39,700. However, the cryptocurrency didn't stay at this bottom for long. Bitcoin quickly bounced right back, spiking to $40,700 in mere minutes.
Why Did Bitcoin Slide?
Though there is no clear reason for Bitcoin's sudden bear market, some analysts point to the weight of the seemingly inevitable conflict in the Ukraine. The Russian army is shelling Ukrainian schools and homes as a preface to all-out war. If military action is taken, bitcoin, other cryptocurrencies and the stock market as a whole are likely to decline.
It is particularly interesting to note bitcoin is no longer considered to be a safe haven. Crunch the numbers, analyze the charts and read through the relevant reports and you will find bitcoin is no longer correlated with gold. Gold has fared well to start the new year yet bitcoin and other cyrptocurrencies have struggled. Bitcoin started the year at $47,000 and is now trading $7,000 lower at $40,000. The cryptocurrency is down more than 7% in one week alone.
Aside from political unrest that has the potential to lead to World War III, bitcoin is also sliding as Russia is considering a ban on cryptocurrency mining. Add in the fact that the United States federal government is likely to pass cryptocurrency regulations and hike interest rates and there is even more reason to be bullish on bitcoin, other cryptocurrencies and the economy as a whole.
Bitcoin Is Up From Late January
Perhaps the only silver lining of bitcoin's recent decline is the fact that it is still trading higher than it was in late January. Rewind to January 24 and the cryptocurrency reached its low point for the year at a paltry $33,800. Bitcoin declined in unison with other cryptocurrencies such as Ether yet both experienced a bounce-back to higher trading levels in the weeks since the massive dip.
Though bitcoin is likely to hold the bulk of its value moving forward, there is the potential for subsequent dips below $40,000 or even below the January 24 low of $33,800 simply because the cryptocurrency does not exist in a vacuum. The Federal Reserve is likely to cut back on monetary stimulation. Mozilla Foundation has put a pause on its cryptocurrency payments after criticism pertaining to the environmental impact of generating bitcoins and other cryptocurrencies.
Add in the fact that it was recently revealed that scam artists stole $14 billion of crypto in 2021 and there is even more reason to be somewhat concerned about the safety of the blockchain that backs bitcoin. If PayPal moves forward with the launch of its own stablecoin that will likely be referred to as PayPal Coin, it could disrupt bitcoin as well as other cryptocurrencies.