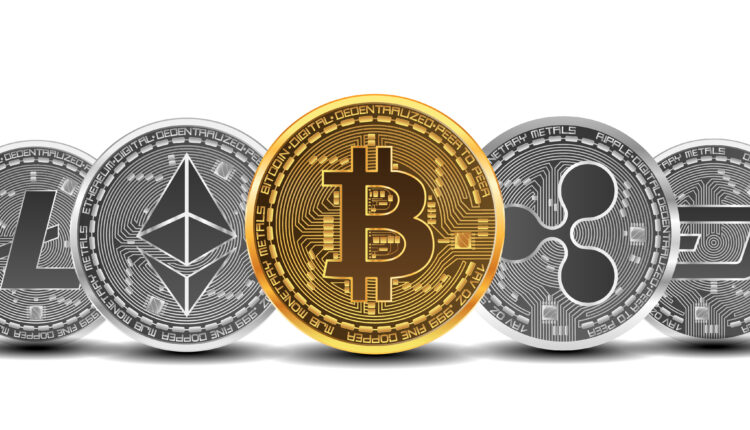 Bitcoin Slides Amidst the Rise of a new COVID Variant
It appears as though the coronavirus, also known as COVID-19, is morphing into new variants that cannot be neutralized by vaccines.  The new variant, dubbed the B.1.1529 strain, likely stemming from Botswana, is proving significantly more difficult to control than prior variants.  Bitcoin, other cryptocurrencies, and stocks have declined across the board in response to the renewed COVID fears.
Bitcoin's Decline
Bitcoin is down to $54,336 and change as of the time of writing.  The cryptocurrency has declined $4,896 today alone.  This regression represents slightly more than an 8% fall in a single day.  In short, Bitcoin has entered bear territory, suffering a more than 20% decline from its high.  This is quite the shocking fall, considering the coin appeared poised for a breakout following Thursday's ascension.  Instead of moving higher toward the important $60,000 benchmark, Bitcoin has moved down below $55,000.
Bitcoin, Crypto and the Stock Market are Declining in Unison
Bitcoin, fellow cryptocurrencies and stocks are all down significantly in the day after Thanksgiving. The across-the-board decline is sparking fears of a lengthy bear market that has the potential to extend into the new year and possibly beyond. Ethereum is down 10% on the day. Dogecoin is now nearly 9%.
The DOW slid more than 1,000 points only to slightly rebound to its current 900+ point decline. The Nasdaq has lost 353 points, dropping a total of 2.23%. The Russell 2K is down nearly 4% as of the early afternoon.
Alternatively, anti-risk investments including the United States Treasuries and Japanese Yen have increased on the day as investors have flocked to safe havens. The volatility index (VIX) is up more than 46% on the day. It is also worth noting that the minutes from the November Fed meeting indicate officials will consider hiking rates
Additional Information About the new Coronavirus Variant
The new variant, likely stemming from Botswana, has also been detected in other countries including Hong Kong and South Africa. Sadly, it appear as though this variant is resistant to vaccines. It is possible the strain will lead to some nations reimplementing economic lockdowns. Lockdowns are certainly beneficial to the greater good in the context of human health yet they are problematic for the economy.
If lockdowns are reimplemented, they will reduce economic activity, ultimately spelling bad news for investors in the vast majority of securities including Bitcoin and other cryptocurrencies. Though some analysts have long-insisted crypto is a safe haven of sorts akin to precious metals such as gold, Bitcoin's dramatic decline amidst the souring economy and stock market is proving otherwise.
The new variant, B.1.1.529, isn't well-understood, largely because it is a new mutation that the scientific community hasn't had time to analyze in-depth. This variant is outpacing others including Delta and Beta, spreading faster and proving more contagious. As a result, some countries are beginning to shut off air travel from South Africa, Hong Kong and Africa.
The Economic Impact of Potential Lockdowns
The overarching fear is that the ensuing lockdowns in response to the new coronavirus variant will stifle economic activity to the point that the economy re-enters recession or even depression territory. Though Bitcoin is considered by some to be a store of value as opposed to an alternative currency, it might not hold its value should the economy enter a prolonged economic trough.
Lockdowns are likely to take a toll on crypto as well as traditional investment vehicles. Investors and everyday people should brace for supply chain interruptions, higher prices, ongoing inflation and an overarching economic pullback that sends markets back toward yearly lows.