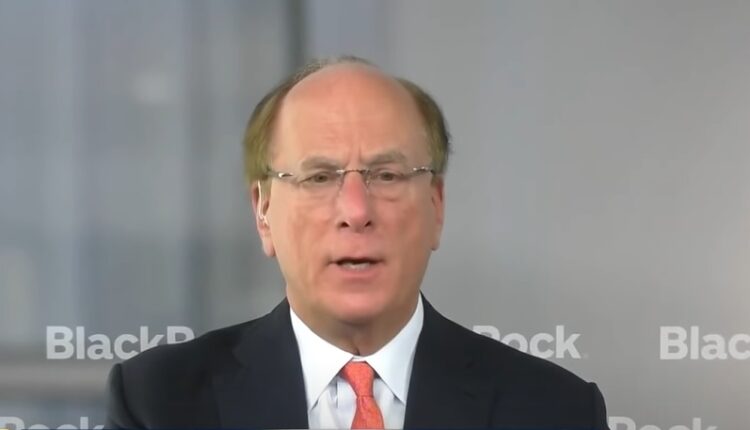 BlackRock's Larry Fink Excited About The Future Of Cryptocurrencies And Digital Assets
It's no secret that Bitcoin, Ethereum and most other major cryptocurrencies are trading well below their all-time highs. It's why the phrase "crypto winter" has become a top discussion among investors.
While a bear market has scared away many individual investors and financial institutions, others are now laying the groundwork for the next bull run.
Two of the world's largest and most respected financial institutions — BlackRock Inc. and Fidelity Investments — recently dove headfirst into the cryptocurrency world. And with a combined $14 trillion in assets under management, it's something to pay close attention to. 
BlackRock's Larry Fink Excited About The Future
In his annual letter to shareholders, BlackRock CEO Larry Fink shared his excitement about the future of cryptocurrency and digital assets as a whole. 
"At BlackRock we continue to explore the digital assets ecosystem, especially areas most relevant to our clients such as permissioned blockchains and tokenization of stocks and bonds," Fink wrote.
This isn't the first time BlackRock and Fink have made their intention clear about their involvement in the blockchain and emerging technology space. In 2022, BlackRock partnered with Coinbase to provide its institutional clients with access to Bitcoin. That was a bold move for an investment company with the size and reach of BlackRock, but it's been a welcome addition. 
Fidelity Joining The Crypto Revolution
Earlier this month, Fidelity Crypto made its way to the public, allowing tens of millions of its retail customers to buy and sell Bitcoin, Ethereum and other cryptocurrencies. Adding to the excitement is the fact that all Bitcoin and Ethereum transactions on the app are commission-free. 
And don't forget this: The investment manager filed three U.S. trademark applications at the end of 2022. The applications made mention of crypto trading, metaverse investment services, non-fungible tokens (NFTs) and virtual real estate investing. All of these areas are primed for hypergrowth in 2023 and beyond.
When companies like BlackRock and Fidelity take a step into the future — such as going all-in on cryptocurrency and digital assets — it's important to take notice. No one knows when the next crypto bull run will arrive, but when it does it's safe to say that BlackRock and Fidelity will be in a position to take full advantage.
This article was originally published on Benzinga and appears here with permission.